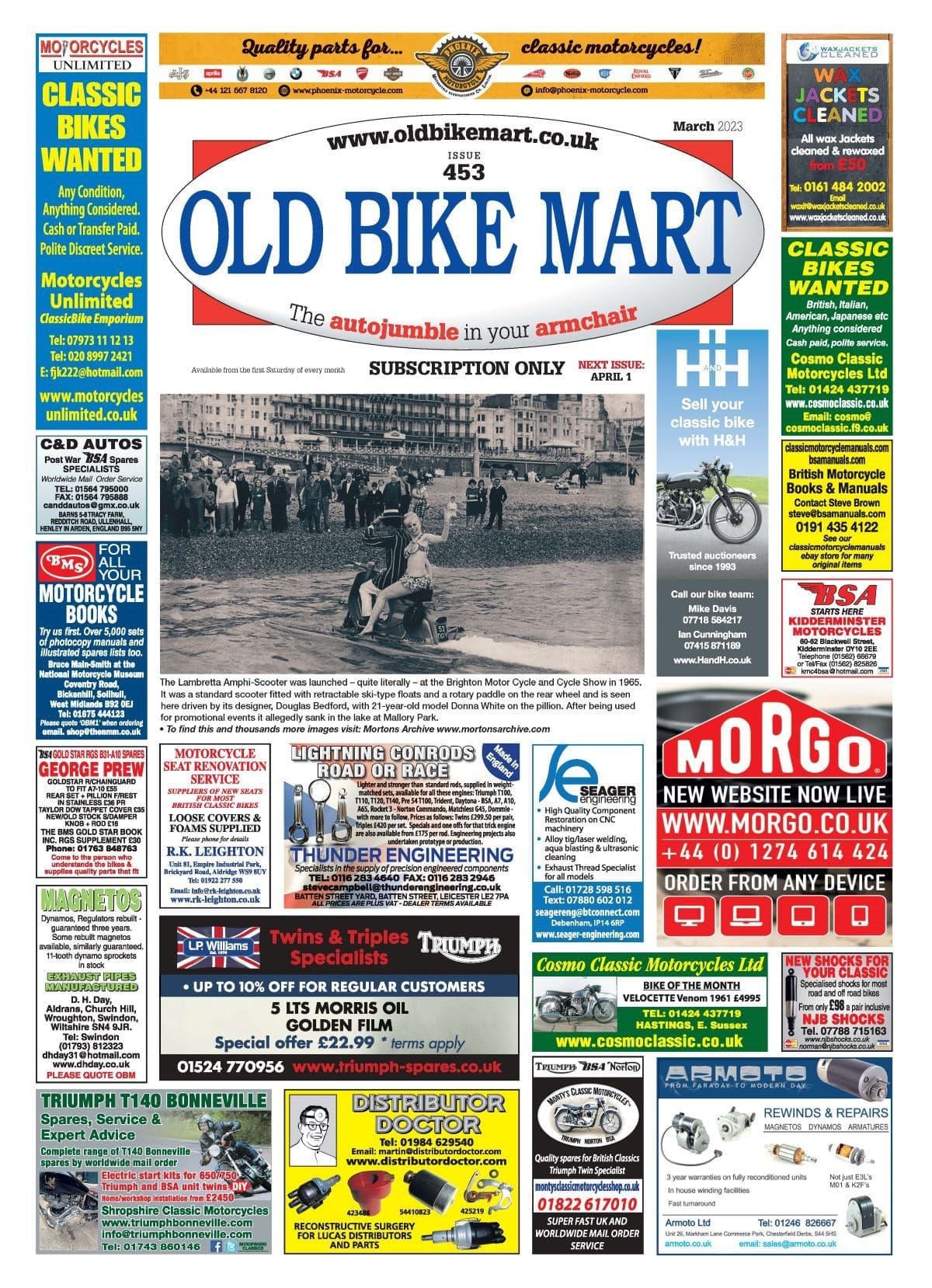 Welcome to Old Bike Mart, the subscription-only newspaper with the UK's largest selection of classic motorcycle classified ads.
This month's OBM, as always is the case, features the latest news, reports from the racetrack, part and tool reviews and 'how to' guides. Ensure you get your copy by subscribing to OBM here.
We call OBM the autojumble in your armchair, which it is… but there's so much more to this publication. It's like meeting an old friend for a walk down memory lane, with plenty of laughs thrown in and some evocative pictures to mull over.
Here's a look inside the pages of the new March issue…
Honda CX500
Perhaps few models of the 1970s have engendered more criticism or, conversely, adoration than the CX500. Steve Cooper looks at the genesis of the Plastic Maggot…
MotoVelo
No matter where you go in the world, autojumbles and bike jumbles are a universal language, as Onno Wieringa finds out.
Draggin' to the Dragon
It seems to be a modern trend now for films and books to have 'prequels', the story of what happened before the tory. With that in mind, our intrepid correspondent David Dixon gives a glimpse into the preparation for a special event…
Game changer!
In Readers' Tales in OBM447, Dave Dixon reported on the building of two Bantams, which he hoped would take them to Portugal. So, did it happen? Oh, indeed it did!
Subscribe to Old Bike Mart here!