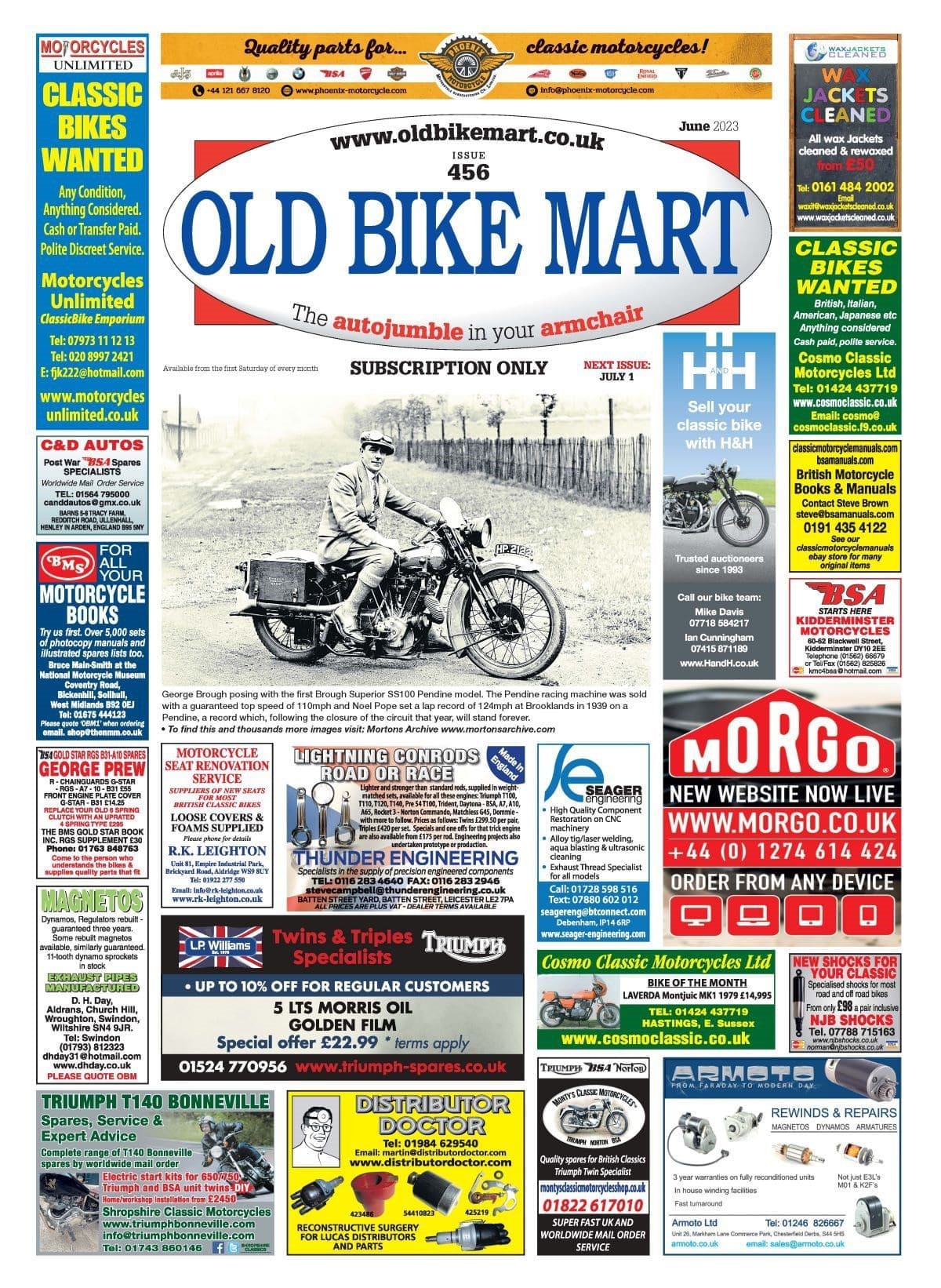 Welcome to Old Bike Mart, the subscription-only newspaper with the UK's largest selection of classic motorcycle classified ads.
This month's OBM, as always is the case, features the latest news, reports from the racetrack, part and tool reviews and 'how to' guides. Ensure you get your copy by subscribing to OBM here.
We call OBM the autojumble in your armchair, which it is… but there's so much more to this publication. It's like meeting an old friend for a walk down memory lane, with plenty of laughs thrown in and some evocative pictures to mull over.
Here's a look inside the pages of the new June issue…
Sidecar Guys revisited
Following on from his article about the Sidecar Guys in OBM454, Mick Payne finds out what the lads are doing now.
Japanese V-twins: Suzuki TL1000 –
This month Steve Cooper covers a motorcycle that wouldn't normally appear in these pages (or at least not for a couple of decades into the future) but, as he explains, he would be remiss in not including it in his current series on Japanese V-twins.
International Classic MotorCycle Show –
Foregoing the promise of a very good breakfast, Blue Miller ventures into the internationally renowned event known just as 'Stafford'.
My years with a Norton Dominator –
Like many of us, Peter Merrick has owned dozens of bikes over the years, but there is one motorcycle which was always his favourite.
Subscribe to Old Bike Mart here!