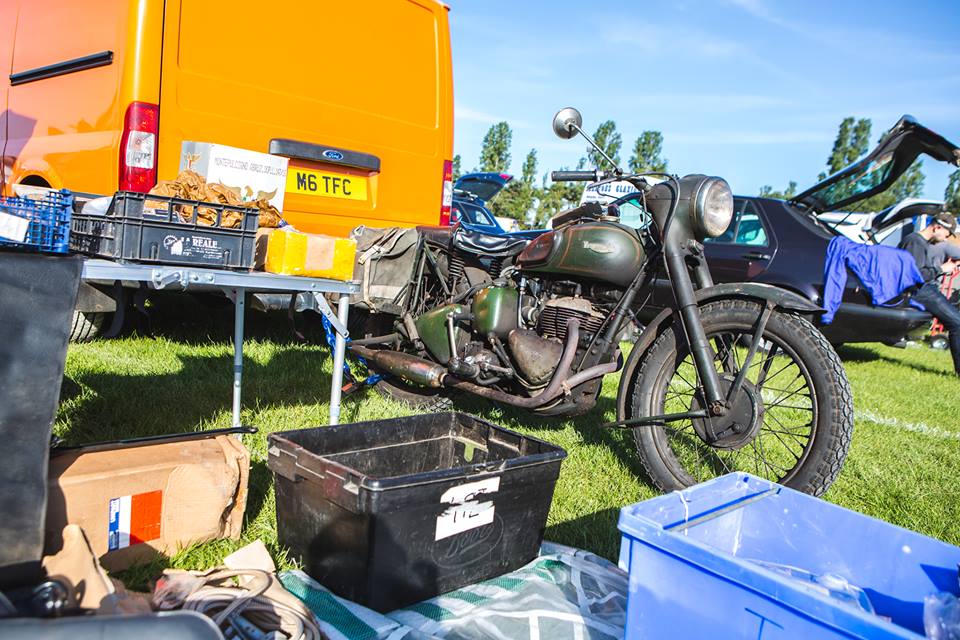 'Normous Newark Autojumble are delighted to announce that on 25th October the event will be once again returning, with full support of both the District and County Councils.
Tickets are prebooked only with tickets available until Saturday, 2pm. Visitors can buy tickets here: www.classicmagazines.co.uk
What to expect
'Normous is a great day out for any car or motorcycle enthusiast, the 'Normous Newark Autojumble offers a vast array of parts, restoration services and related products for a variety of vehicles on ten separate Sundays throughout the year.
Each 'Normous Newark Autojumble sees Newark Showground filled with hundreds of inside and outside trade plots, as well as a classic car and bike display area.
Run by a friendly and experienced team of event staff from Mortons Media, each 'Normous Newark Autojumble attracts a large number of visitors from across the UK in search of the great finds and bargains on offer.
There's easy access to the event from Newark, Lincoln and Nottingham, just off the A1/A46/A17 junction. 'Normous is certainly the best regular Autojumble in the UK for Nottinghamshire, Lincolnshire, Derbyshire, Yorkshire, Leicestershire and beyond.
What does this mean with the new legislation regarding Covid-19?
As a COVID-19 Secure venue, 'Normous can still host larger numbers in total but groups of up to 6 must not mix or form larger groups anywhere on site. This rule will not apply to individual households or support bubbles of more than six who will still be able to gather together. This event will now be fully outdoors – enabling you to enjoy your day even more and making sure the event is COVID safe.
If any new government legislation is implemented between now and the event, we will update our website www.newarkautojumble.co.uk.