This year marks the diamond jubilee of Honda's first appearance at the Isle of Man TT in 1959, and there hasn't been a single year since without the successful participation of racing machines built by the Japanese factory. Pete Kelly looks back over the first nine eventful years, from Honda's first 125cc foray on to the Clypse course in 1959 until Mike Hailwood's record-shattering TT victories in 1967.
Once upon a time, Japanese industrialist Soichiro Honda wrote: "Now that we are equipped with a production system in which I have absolute confidence, the time of opportunity has arrived. I have reached the firm decision to enter the TT races next year.
"Never before has a Japanese entered this race with a motorcycle made in Japan. It goes without saying that the winner of this race will be known across the globe, but the same is also true for any vehicle that completes the entire race safely.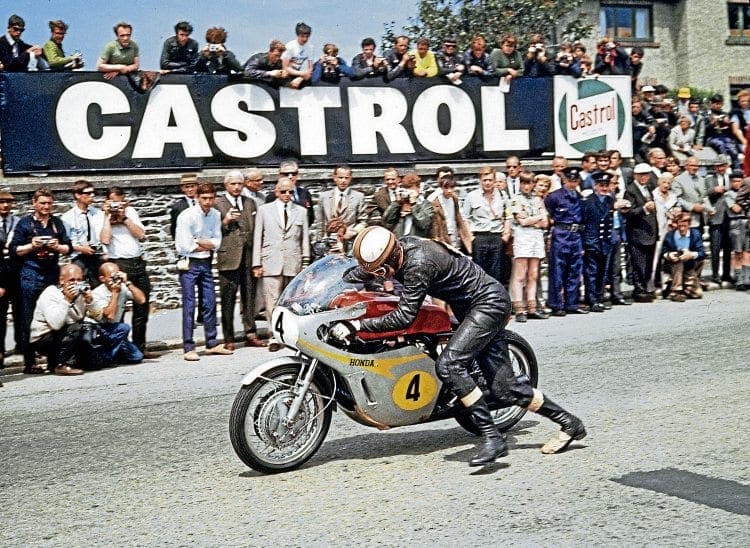 "It is said, therefore, that the fame of such an achievement will assure a certain volume of exports, and that is why every major manufacturer in Germany, England and Italy is concentrating on preparations with all its might.
"I will fabricate a 250cc (medium class) racer for this race, and as the representative of our Honda Motor Co, I will send it out into the spotlight of the world. I am confident that this vehicle can reach speeds exceeding 180km/h.
"Even a superior aircraft engine has a power output of 0.55ps per litre, but this racer will have nearly double that power, at 1.00ps per litre. When this engine is completed on the basis of our company's creativity, it will be no exaggeration whatsoever to say that it will rank at the world's highest levels of engineering.
"Since the motorcycle, a star of modern heavy industry, is a comprehensive business, it will require the highest engineering level, not only of the engine but also the tyres, chains, carburettors and other parts. To achieve this, it must be supported by meticulous attention to detail and unremitting effort."
Addressing his employees, Soichiro Honda wrote: "Let us bring together the full strength of Honda Motor Co to win through to this glorious achievement. The future of Honda Motor Co depends on this, and the burden rests on your shoulders.
Read more and view more images in the September 2019 issue of OBM – on sale now!