An association with Manchester spanning over 100 years will come to an end this September when Dot Motorcycles Ltd ceases trading from its 1912 premises in Ellesmere Street. We delve into Mortons' Archive to give some idea of the surprising variety of road and sporting machinery – all quite Devoid of Trouble – that the firm produced.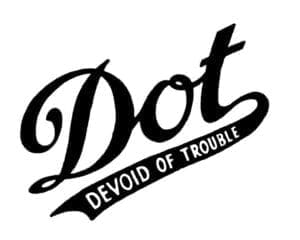 Dot Motorcycles Ltd can trace its roots to 1903, when Harry Reed started in business as a cycle builder in Salford, but his ambition soon led to the construction of a motorcycle on which he claimed to have set the world record for the flying kilometre at Blackpool in 1906 – and as if that wasn't enough, in 1908 he won the multi-cylinder class on a Dot at only the second Isle of Man TT.
The Dot story is split into two distinct periods, and those of us who remember the firm as merely a producer of cheap and cheerful Villiers-powered roadsters, together with some pretty good trials and scrambling mounts, might be surprised to learn that, until the effects of the Great Depression (the 1929 one, that is!) forced Dot to cease trading for the first time in 1932, it made some superb, powerful and sophisticated machines as well.
Dot's fortunes were revived when Burnard Scott Wade took over in 1935, designing and selling a successful range of three-wheel cycle and motorcycle 'delivery trucks' which found favour with all kinds of small businesses, from ice cream sellers to chimney sweeps.
They consisted of fairly conventional solo rear ends, with a long bar mounted to the back of the swivelling front-mounted truck or box serving as the handlebars.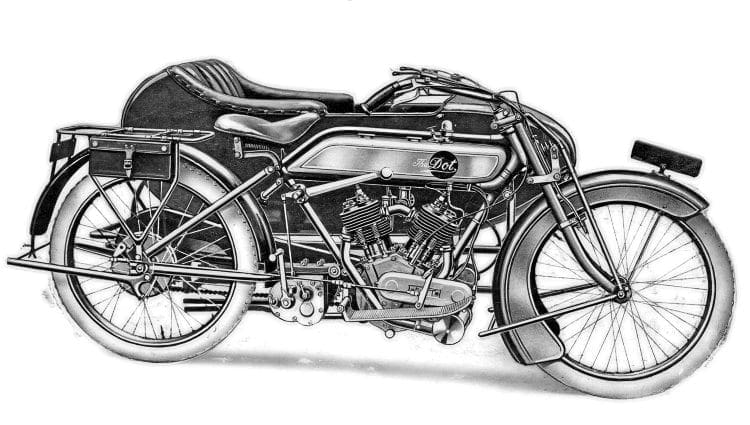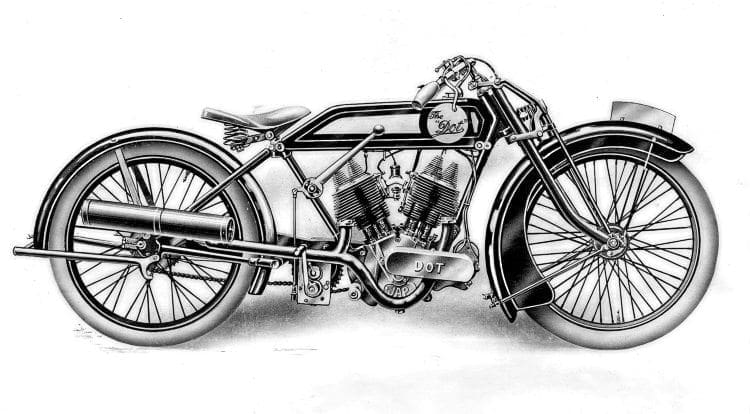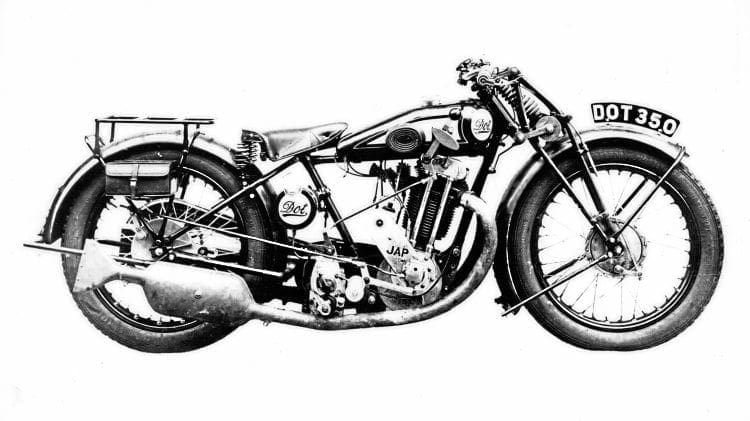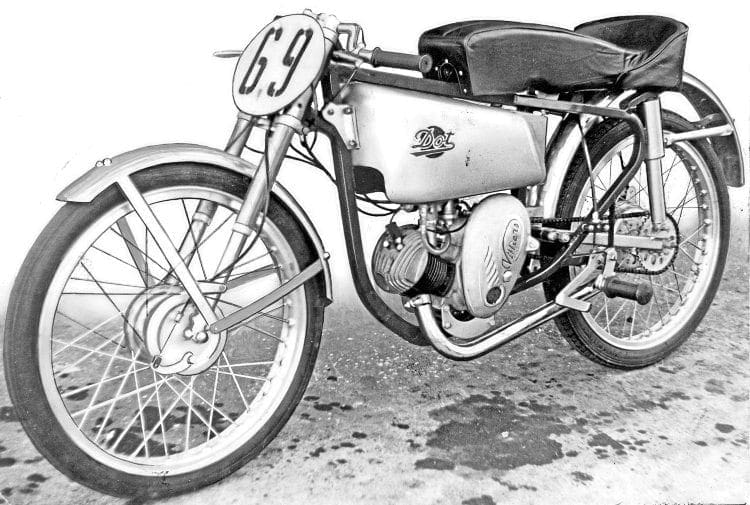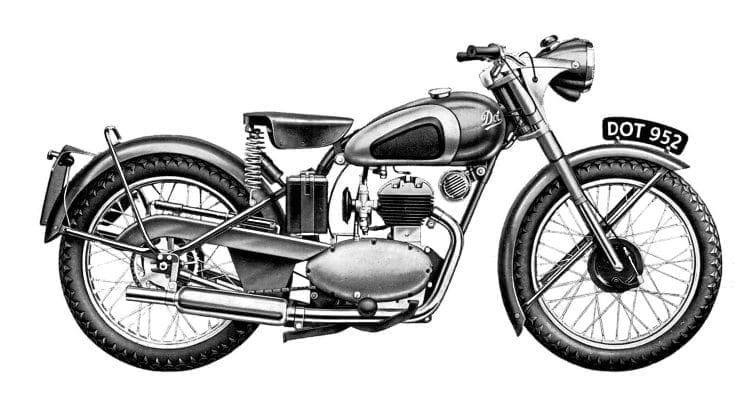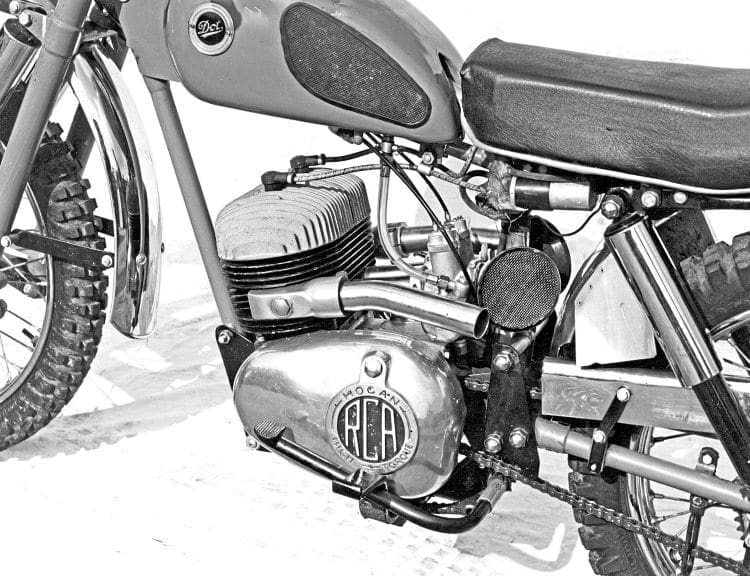 Motorcycle production resumed in 1949 with a small range of machines powered mostly by Villiers two-stroke engines, but sporting aspirations remained, and many readers might not realise that Dot took the manufacturer's team prize in the 1951 Ultra-Lightweight TT.
It was in off-road sport, however, that the Manchester firm really made its name, and its lightweight trials and scrambles machines are still fondly remembered and indeed used in classic events.
Those who, like this writer, visited many local scrambles events in the early 1960s will never forget the eardrum-shattering exhaust of a Dot Demon!
Later in that sorry decade for our home-spun motorcycle industry, production effectively ceased, but the building that still stands, adjacent to the Mancunian Way/Chester Road intersection at Hulme, Manchester, has been supplying spares and advice, encouraged by the Dot Motorcycle Club that was set up by a group of enthusiasts to help maintain the name and reputation of the marque.
It was my pleasure to meet the club's Richard Cusworth with his immaculate Dot delivery truck at the Girder Fork & Classic Motor Cycle Club's recent Big Bike Sunday at Skipton (see report elsewhere in this issue).
He informed me that, at the end of September, Dot Motorcycles Ltd will cease trading from their prewar (1912) premises in Ellesmere Street, Manchester.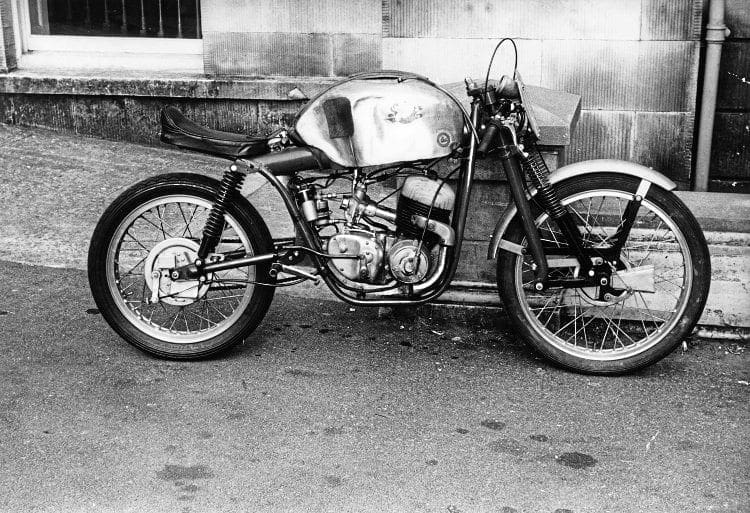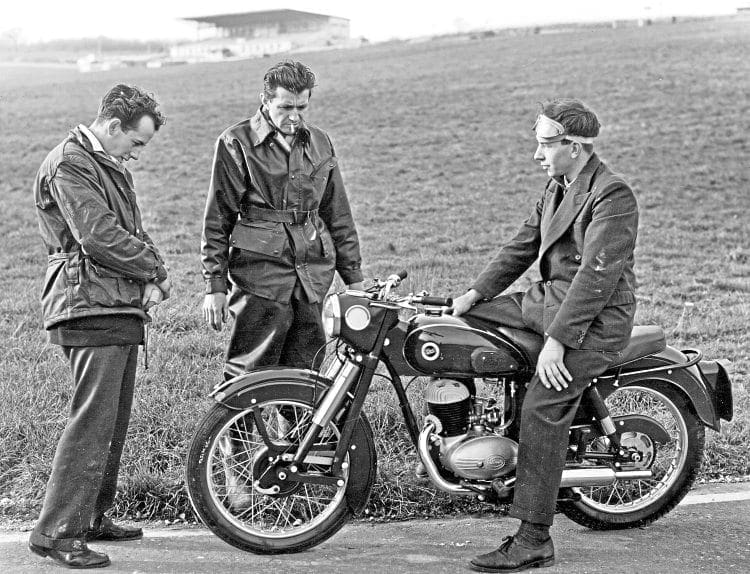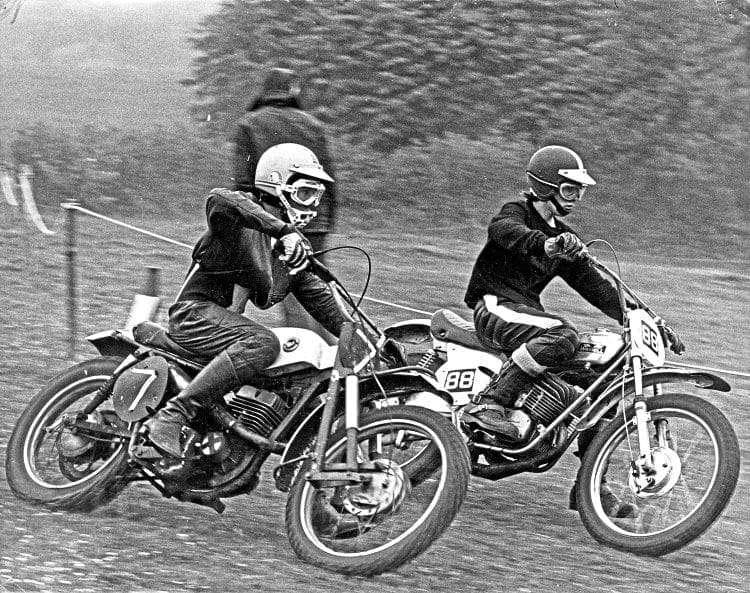 This will bring to an end an association with the city centre spanning over 100 years, from Harry Reed's early years (1903-1926) including a spell with a shop in Deansgate, through Thomas Sawyer (1926-1935), Burnard Scott Wade (1935-1984), Michael Wade (1984-2010) and finally Roy Dickman (2010-present day).
To mark this occasion, the Dot Motorcycle Club has decided to hold a meeting at the premises on Saturday, September 24, 2016, commencing mid-morning.
Richard said: "This invitation goes out to all Dot owners past and present, and the event is not restricted to our club members, so please pass the information on to any interested parties.
"Anybody who would be prepared to bring a Dot to display would be most welcome. Invites will be sent to Manchester City Council dignitaries, Roy, Fred and their families, the motorcycle press and BBC local news.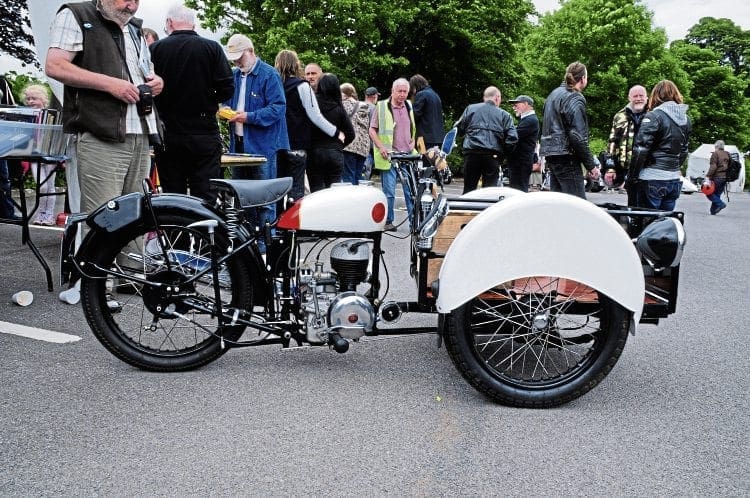 "Anyone with Dot connections – past employees, Dot trials and scrambles riders or indeed anybody with an interest in Dot motorcycles are more than welcome to attend. This will be an informal gathering for all, so please come and say goodbye and bring your bike (Dots only please)."
Details of the Dot Motorcycle Club can be found in 'Club Call' (page 53).
Read more News and Features at www.oldbikemart.co.uk and in the latest issue of Old Bike Mart – on sale now!
---
Advert

Enjoy more Old Bike Mart reading in the monthly paper. Click here to subscribe.
---