While the modification of classic motorcycles is something of a contentious issue, with some folk being acceptive of any kind of customisation and others thinking of it as a sin akin to putting milk in your mug before the tea, it is nonetheless part and parcel of the classic, vintage and veteran motorcycle movement.
How so, I hear you say. The first motorcycles were built as one-off, bespoke machines, and as bikes get older, so it becomes more and more difficult to find standard parts, and it becomes more and more necessary to repair those components no longer available.
Bottom frame rails rusted on your 1950s BSA twin? You'll not be able to buy a new frame to replace it, so it has to be fixed, and cutting a frame to replace rails is, after all, easily accepted as being a modification… And besides, much of the content of this tome revolves around improving your bike with regards to handling, braking and comfort, rather than any radical changes.
But anyway, this book is more about the mechanical principles involved in modifying (and fixing) your motorcycle, and the author has some experience in this matter.
Aside from having an impressive selection of letters after his name, John Hardaker (BSc C Eng MIMechE), has over 60 years of experience in maintaining, modifying and riding a wide variety of two and three-wheelers, with much of the book's content based upon the techniques and principles of failure analysis, with the initial chapter dedicated to explain what exactly that is.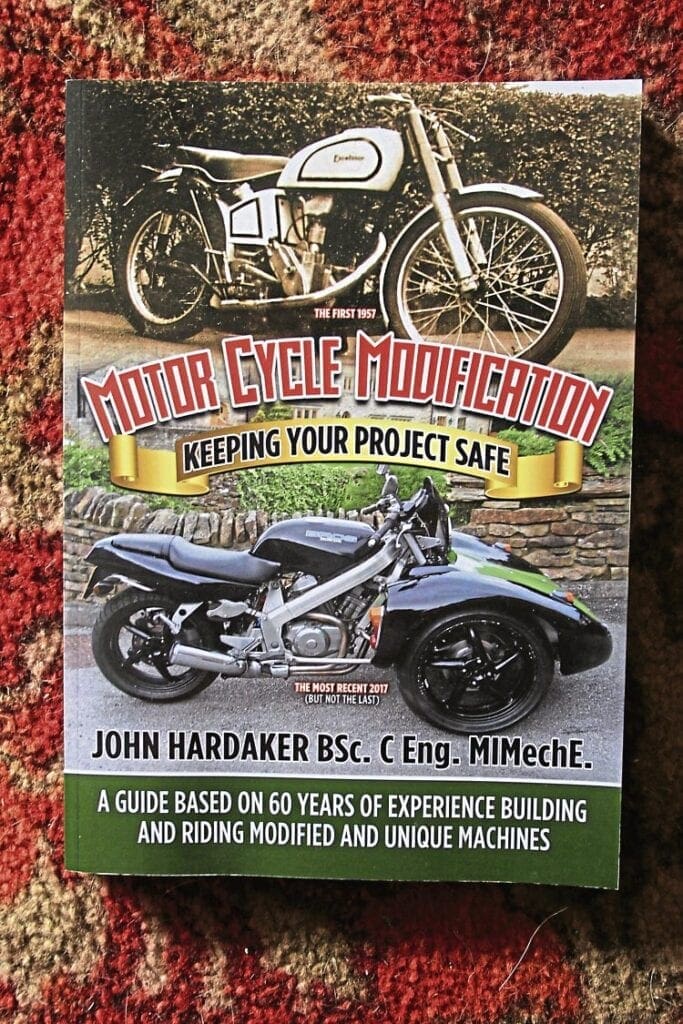 And while there is engineering detail aplenty, it doesn't get bogged down in equations and theory at any point.
Aside from the various spelling mistakes and grammatical innacuracies, it is still an interesting read, capable of opening one's eyes to potential problems (repeatedly referred to as hazards, in bold) and solutions, that also goes some way to explaining how various historical motorcycle marques have developed bikes in the way they did.
Priced at £15.98, the book is published by i2i Publishing (www.i2ipublishing.co.uk), and can be ordered from a good bookshop with the ISBN number 978-1-9163097-4-6
Read more News and Features at www.oldbikemart.co.uk and in the September 2020 issue of Old Bike Mart – on sale now!