Organisers Andrew Johnstone and John McCrink are pleased to announce that the 10th Anniversary Moidart Peninsula Classic Motorcycle Road Run will take place on Thursday, May 2, 2019.
Open to pre-'80 motorcycles, each year a number of genuine enthusiasts on an amazing variety of classic and vintage machinery, from lightweights and trials 'irons' to large-capacity twins and triples, and everything in between, make the spring pilgrimage to the Scottish Highlands.
Last year saw entrants come from all over the UK as well as mainland Europe and even the US.
This year's guest of honour will be '60s trials ace Mick Dismore, a veteran of the SSDT, and a fully supported works rider for James from 1959 until 1964.
At 86 years young he is still a regular visitor to the 'Scottish' and is looking forward to a run round the peninsula on his vintage Honda and retracing his steps from several decades ago.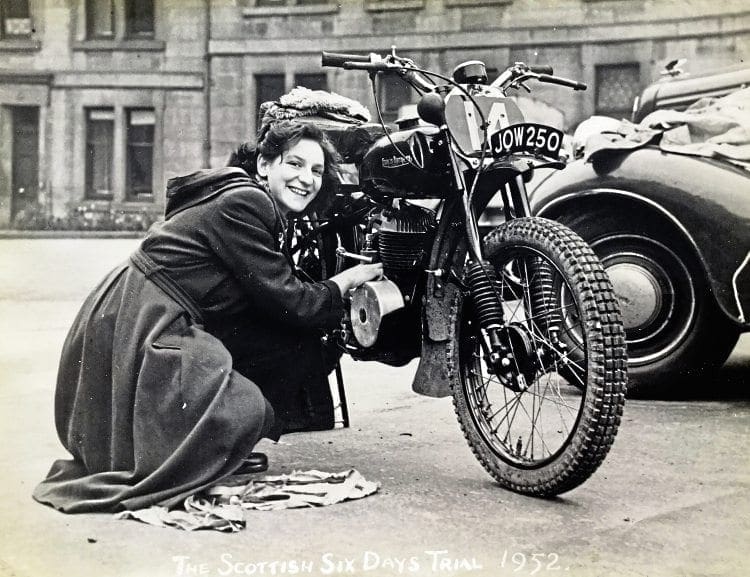 Mick is keener than ever to attend, given that he was meant to join the event last year but only a few days beforehand was struck by a car and badly injured. Fortunately, he is back to full fitness and rarin' to go!
It's been decided to dedicate this year's run to Gwen White, who passed away peacefully in August.
As well as supporting the Moidart Run since its inception, she also loved Kinlochleven, and the Pre-'65 Scottish in particular, and took a great interest in and enthusiastically encouraged any women competitors.
Gwen, like her late husband Jack, was a motorcyclist from an early age. Older readers will remember Jack as a 'works' Ariel rider who, among his many achievements, finished third in the 1935 SSDT. Gwen herself rode the 'six-days' on two occasions, firstly as a 21-year-old in 1952 and again in 1957.
Read more in the November 2018 issue of OBM – on sale now!