Pete Kelly takes a look at some of the smaller machines produced by a galaxy of Italian manufacturers during the golden era of the 1950s and 60s. We'll return to those not mentioned this time, including Mondial, MV Agusta and Morini, in a later issue.
What was your first-ever impression of a motorcycle? Mine came when I was knee-high to a grasshopper, and – thanks to the chronic housing shortages of the immediate post-war years – living in grandma and grandad Kelly's two-up, two-down Edwardian terraced house in Roome Street, Warrington, Lancashire.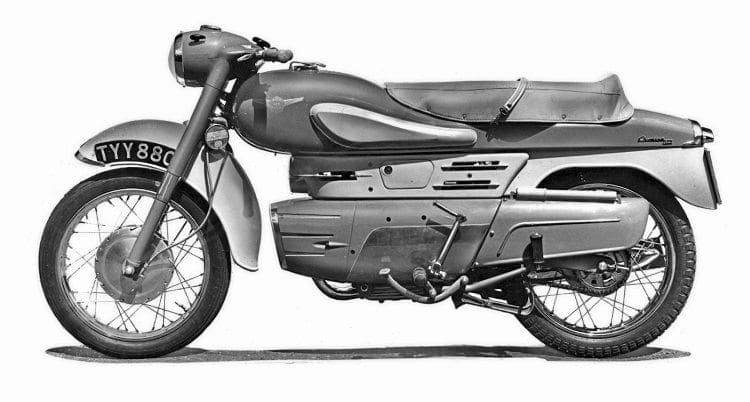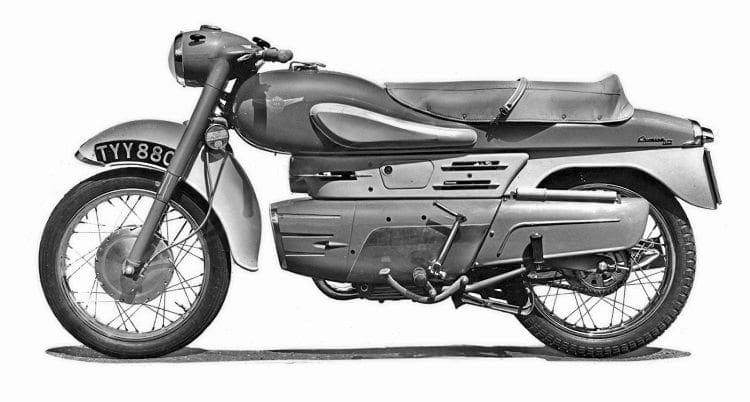 Just a step outside the front door was the street whose shiny granite setts always seemed to be permanently 'cemented' with the drying manure from the innumerable horses that hauled delivery vehicles ranging from milk and greengrocers' floats, rag and bone men's and coalmen's carts, bread and laundry delivery vans and even a pony-drawn ice-cream 'pagoda'.
Apart from a solitary V8 Ford Pilot belonging to the doctor who lived a few doors down, it was rare to see another vehicle of any kind parked there, but one morning I spotted a magnificent time-worn motorcycle whose make I couldn't even begin to fathom, but as a five-year-old in 1949 I was drawn to it like a magnet!
Mysterious
An intoxicating smell of petrol and warm oil simply radiated from it, and its round headlamp appeared huge. Mysterious levers sprouted from everywhere, and the single sprung saddle was bent, torn and obviously well-worn.
The forks could only have been girders, and beneath the time-served patina of dirt and grime I couldn't make out any colour at all, although it must have been black, very dark green or maroon. Nothing, but nothing, shone on it.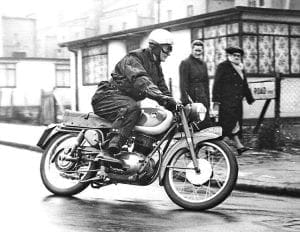 It might have just emerged from a back yard shed after being put away for the duration of the war – who knows? – but it must have made a huge impression on me, because I can see it standing there to this day. After that, I started to take more note of the autocycles, motorcycles and sidecar outfits that I spotted, but they all seemed equally drab.
As the years dragged by, the colour slowly returned until one day my Uncle Terry turned up at our new council home on a dazzling bright red and white 175cc Bianchi, and it simply took my breath away.
During the 1950s and 60s, Italian manufacturers turned out innumerable motorcycles in the 100 to 250cc category, and they all exuded excitement and style, so this month we've raided the Mortons Archive to bring this mouth-watering selection of images and, by looking up various road tests in our bound volumes of the old weekly magazines, bringing some idea of their performance.
Many of the little Italian 'singles' of the 1950s and 60s had a similar look about them, with racing-style tanks, hard-looking dual seats and generally sporting lines, but sometimes styling departments went well over the top.
Read more in November's issue of OBM – on sale now!