During the 1980s, Eric Turner spent four years building a stunning replica of Ernie Lyons' 1946 Manx Grand Prix-winning prototype Triumph GP from boxes of accumulated bits, hours of scouring autojumbles, some skilfully made small items of his own and a little bit of luck. Here, Eric recounts his marathon task.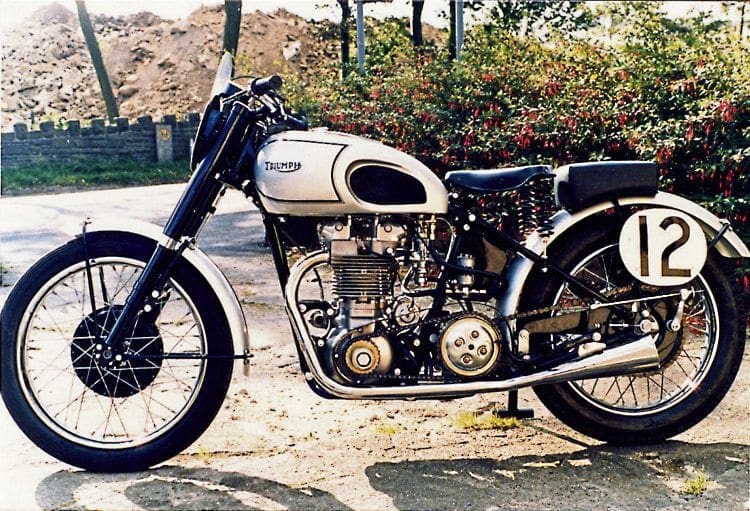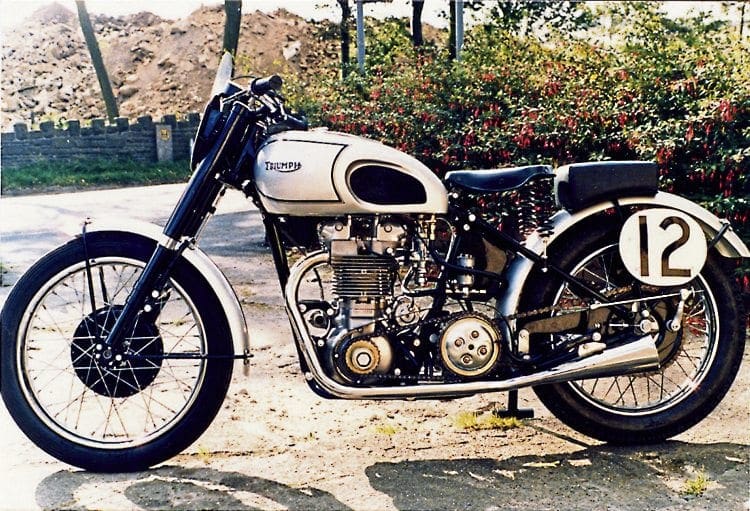 In August 1981 I went to a vintage race meeting at Oulton Park, and while looking at the old machinery the sight of a GP Triumph set my adrenaline going.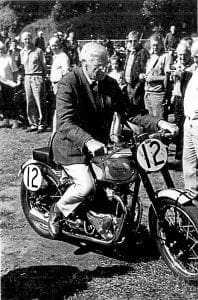 I have a photograph of Ernie Lyons preparing his Triumph for the 1946 Manx Grand Prix, which he duly won, ever since that year, and it's still pinned to my workshop wall.
I've been a Triumph enthusiast all my life, acquiring all sorts of odd Triumph bits along the way, including an ex-generator barrel and head that was offered to me in the early 1970s.
Arriving home from Oulton, I dug out all my Triumph bits, among them the leftovers from a 1952 Tiger 100 that I bought for £12 in 1973 – just for the alloy barrel and head to fit to my swinging-arm Speed Twin.
There was also a 1946 T100 engine, a Speed Twin frame and various odd wheels, gearboxes and so on, but best of all was the square barrel and head that would form the basis of a GP build.
Spring compressor
I started work on the project the following week, the first job being the sprung hub, and taking heed of the warning cast into the spring box, a spring compressor was made using angle iron and a car jack from a Standard Ten.
All the bits seemed in good condition except the sprocket, which was replaced before the hub was laced on to a new rim.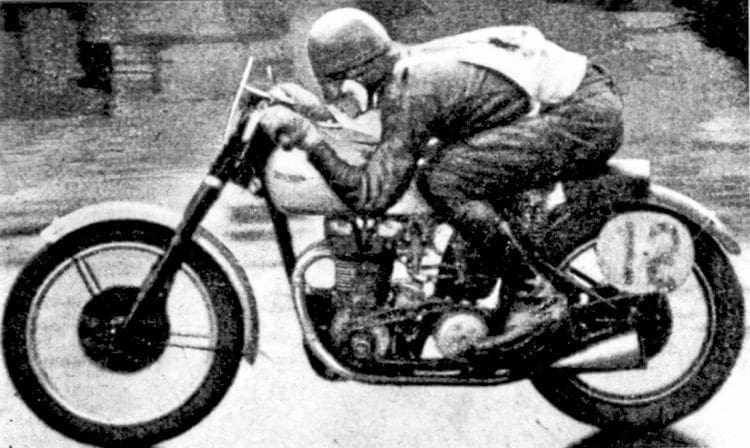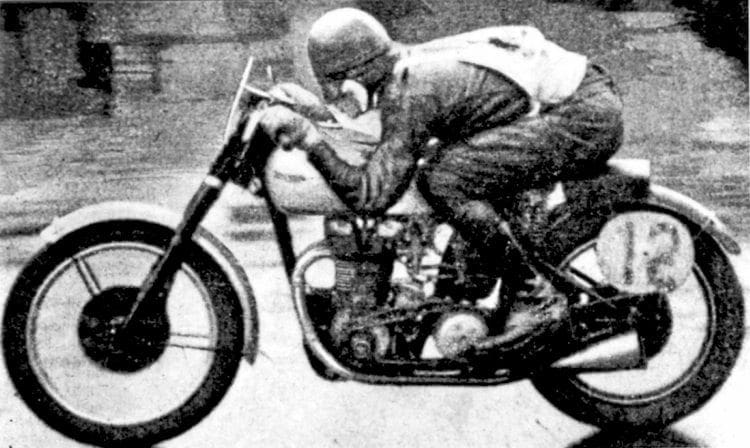 I'd intended to use the 1952 frame, which had rear-set footrest positions, but as this frame was damaged, rear-sets were brazed on to the 1946 frame.
While still sorting out the various bits, an article in the October/November 1981 issue of Classic Motor Cycle describing Colin Wall's GP rebuild got me thinking about that Ernie Lyons picture in my workshop.
Why not try to put together a replica of his MGP-winning bike, I thought, so I dug
out my old copies of The Motor Cycle from the period and also sorted through a lot of bike reference books.
Read more in December's issue of OBM – on sale now!