Ian Stallard regales the story of Richard Norman Wade, a Southport gentleman who had a positive effect on anyone he met, motorcyclists in particular
Norman, as he was known, was born in Jarrow in the early Twenties and moved to Southport when he was 11. He cycled more than five miles to school, just to make sure he didn't have to go to the one nearby – where the authorities had provisionallyplaced him.
Norman served his apprenticeship and worked for HF Brockbank or 'Brockie' as he was known – the Southport motorcycle dealer and very accomplished racer on Southport Sands and other venues, and a dealer so respected by the Norton factory that he was sold works racers such as that ridden by works racer Ken Kavanagh.
At call-up, Norman joined the RAF and with his background in engineering was soon in great demand. He often motorcycled from camp, back to Southport on weekend passes; many of these trips were in poor weather without motorways, with only the help of 'The Prince of Darkness' for hundreds of miles, on his BSA Sloper wearing his Ixion Storm-guard coat.
On leaving the RAF he went to work with his father at the family business of Servall Garage in Mere Brow, frequently working well into the night to make sure a customer had their transport back as soon as possible. In those days it was not a case of having a replacement part delivered in a van, but usually modifying a part already in stock or even something found in his pile of second-hand parts to fit the customer's vehicle – surely the sign of a true motor engineer.
Norman had one brother, Ernie, who was an electrician and they occasionally worked together on various projects but needless to say, Ernie's methods were often at odds with Norman's!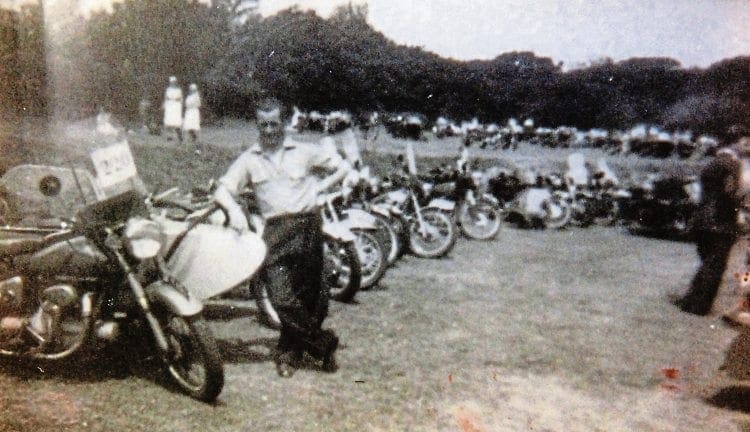 He built Wade's Motel on the A565 Preston to Southport Road at Mere Brow, just to the north of Southport with help from friends and neighbours and became an expert in the catering and hospitality fields too.
He also built a breakdown truck-cum-snow plough from an ex-WD Guy Quad (a military four-wheel-drive truck used for artillery haulage). This was so successful and versatile that he was sometimes asked to rescue council ploughs from snowdrifts too big for them to cope with.
Read more and view more images in the May 2019 issue of OBM – on sale now!