I am writing regarding the photo on the front page of issue 412 of Old Bike Mart.
Is it possible that the two lads are picking up their bikes from Boltons Motorcycle of Barrack Corner, Ipswich?
I can see that the last two letters of the registration are PV, which I believe to be either an Ipswich or a Suffolk registration.
My friend, George Abblitt, has a 1961 Crusader Sports with the reg NPV which was bought from Boltons.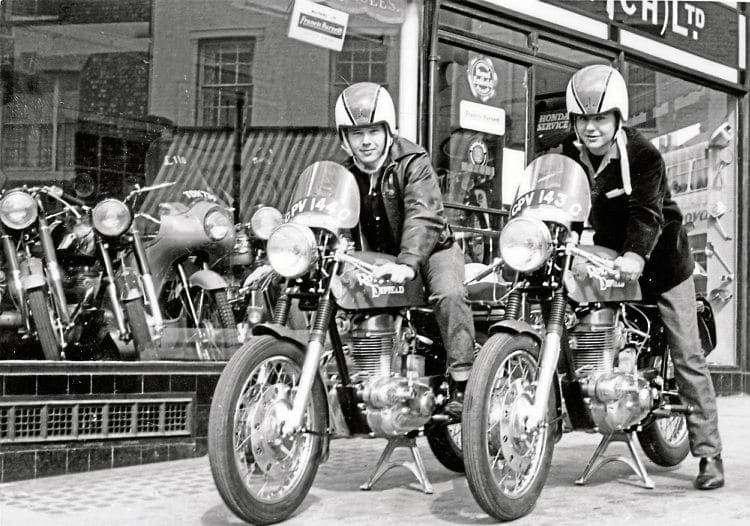 I myself own a 1966 RE Continental GT which was bought new from Boltons in 1966 by another friend of mine, with the reg EDX.
Would it be possible for you to find out (as a matter of interest)?
Thanks for a first-class magazine; it's a very good read.
David Sparrow, Essex
Read more Letters, Opinion, News and Features in the December 2019 issue of Old Bike Mart – on sale now!