With motorcycle manufacturers beginning to take more and more influence from the past within their ranges, it seems only natural that the aftermarket supply industry follows suit.
Designed especially for the 'new classics' that are being produced right now, in particular the Royal Enfield Interceptor, the Meteor pannier that you see here is exclusive to Craven Equipment and, in keeping with the rest of their range, the new panniers take their name from the aeronautical industry, with these glass fibre panniers being named after the first jet aircraft to be used by the RAF, the Gloster Meteor.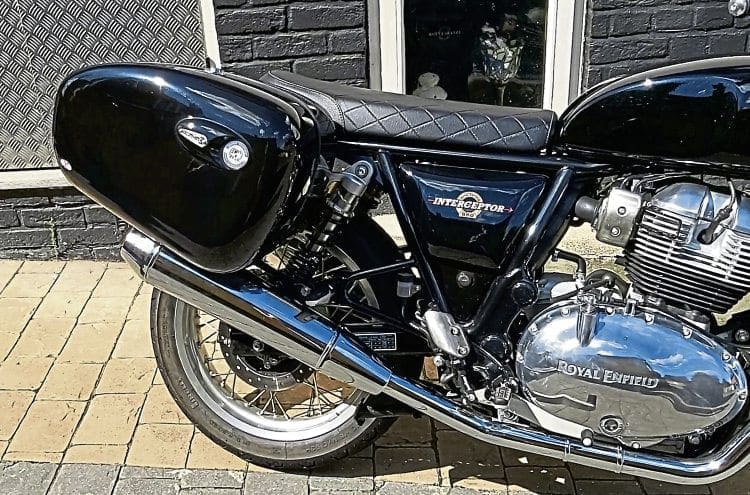 Aside from the name, the luggage also takes its style from the plane's design, with the flowing curves of the body and the name badge that takes its inspiration from an intake vent.
Designed fully in-house at Craven, the panniers are designed to clear the upswept silencers gracing the rear of Enfield's twins, yet are still deep enough to be able to carry a full face helmet without being overly wide – which is a clever trick.
There are also cutouts to clear the Interceptor's indicators, while the top opening (bottom hinged) gives easy access with the heavy duty hinges being rated to be able to hold up to 6kg in the lid.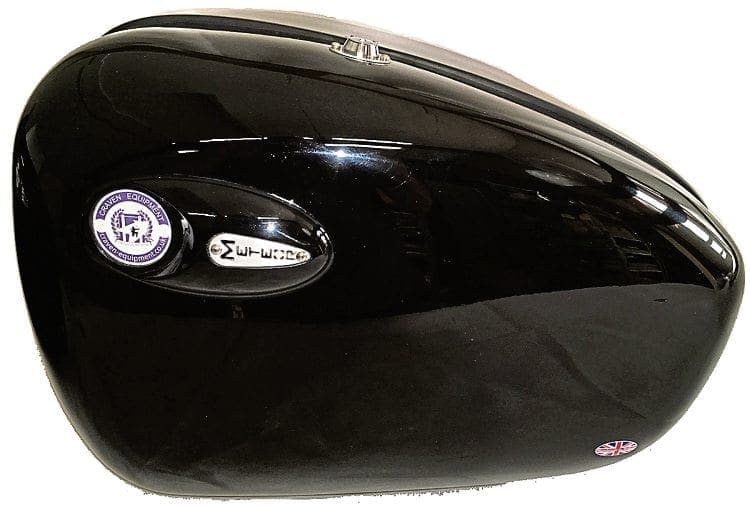 Internal dimensions are 500mm long x 300mm deep x 350mm tall, and they come in black or white as standard, although custom colours are available, including those to match the standard Enfield livery.
Fitting kits for the Meteor panniers are available for the Enfield twins, as well as other models, with the Interceptor kit costing £90.40, each pannier being £164.95, and custom colours starting at £30 (all pus VAT).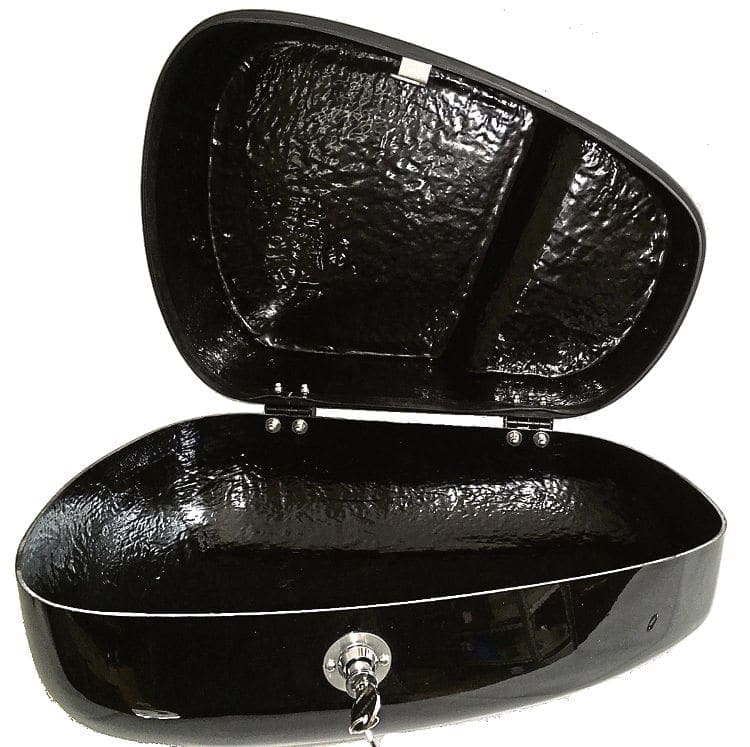 More details can be found atwww.craven-equipment.co.uk or from 01986 891096.
Read more News and Features at www.oldbikemart.co.uk and in the September 2020 issue of Old Bike Mart – on sale now!