Mark Wood tells how, when his dad John finally parted with his beloved Triumph Tiger Cub, by sheer chance it found its way back to its former owner of almost 50 years ago – who'd been pining away and looking for it for years.
My dad John Wood, who's 79, recently made the difficult decision to sell his much-loved Triumph Tiger Cub, but when I helped him to put it on eBay, neither of us realised what a wonderful outcome would emerge.
This is the heart-warming story of how Graham Fereday, 64, finally became reunited with the rorty little machine that he'd started riding as a 16-year-old in 1968 after taking a bus with his dad to look at the four-year-old Cub near Halesowen.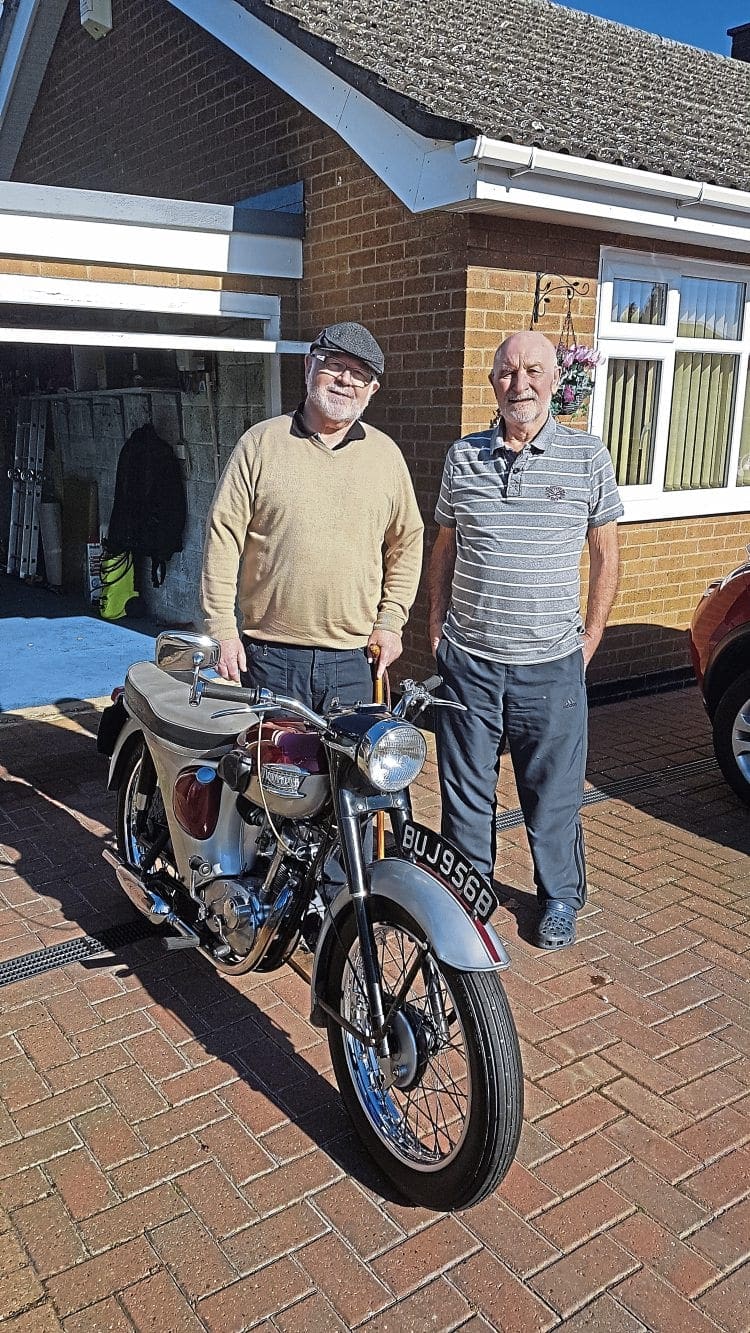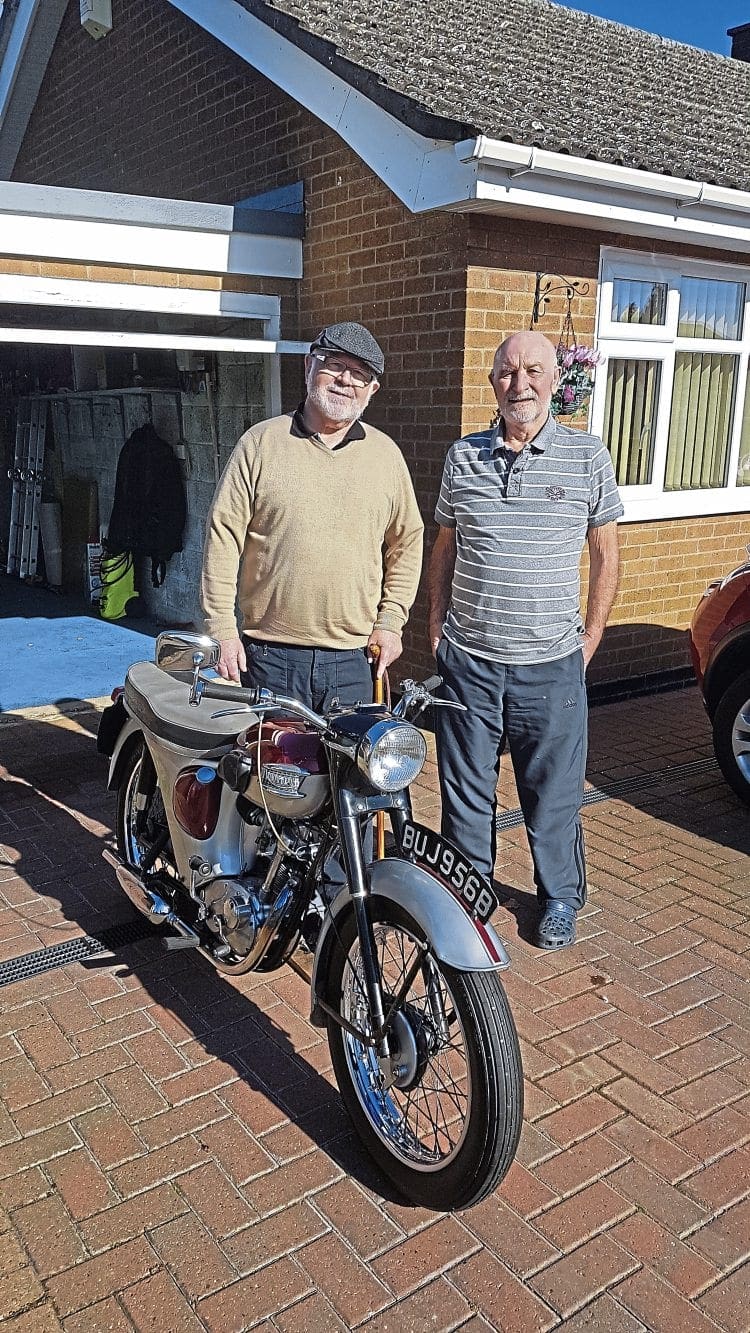 Despite it being covered in dust, Graham fell in love with the bike, and his dad bought it for him for the grand sum of £35. He'd taken out an insurance policy some years earlier which had matured at £40, and this was used to pay for the Cub, a helmet, goggles, tax and insurance.
As Graham was still just 15, it was brother Steve who went to pick up the bike, and when he got home he told his younger brother how fast it went, and how good it sounded, compared with the Bantam.
Graham named his new bike 'Buj' because of the registration number, and after turning 16 spent some of the happiest days of his life riding it.
He worked as a gunsmith, and when a gun took his interest he would strap it to 'Buj', take it home to show Dad, then take it apart and re-assemble it, although his employers knew nothing about it – in fact the last gun to be carried on 'Buj' was a special order for Formula 1 world champion Jackie Stewart.
'Buj' also met John Cooper just after he beat Giacomo Agostini at Mallory Park when Graham, leaning on the Cub, got to shake Coop's hand.
Graham said he used to talk to 'Buj', and was devastated when he fell off and bent a lever after a Rover turned across the path of himself and brother Steve. Despite avoiding a collision, both brothers went sliding along the road.
Graham's time with the Tiger Cub came to an end when, like many young men of that era, with marriage and children on the horizon, the bike had to be sold to finance a car – a Mk 1 Ford Escort.
In 2003 my dad, who was already into the classic bike scene, bought 'Buj' to be carried on the camper bike rack as holiday transport. He couldn't get on with a scooter, so the Cub seemed a perfect option.
Read more in January's issue of OBM – on sale now!