There can be little more frustrating to a biker than a motorcycle with an incorrectly adjusted idle – either too high, creating noise, heat and unwarranted attention, or too low with constant stalling, or blipping of the throttle with that same unwanted attention!
While many classic bikes have an easily adjustable idle, a few aren't quite so accessible.
The Triumph T160 is a case in point, and adjusting the idle setting needs spanners and, ideally, a cold engine if you want to avoid burnt digits.
But of course finding the perfect idle really needs a warm powerplant…
Fortunately, there's an answer for T160 owners, in the form of this component made in a partnership between 3D Motorcycles and Clive Scarfe Systems – a much-needed extension to the idle screw on a T160.
With this fitted, you can now adjust the tick over without the need of a spanner or potentially burning your hands.
It takes just minutes to fit without requiring any modifications and can be used with or without the choke lever fitted.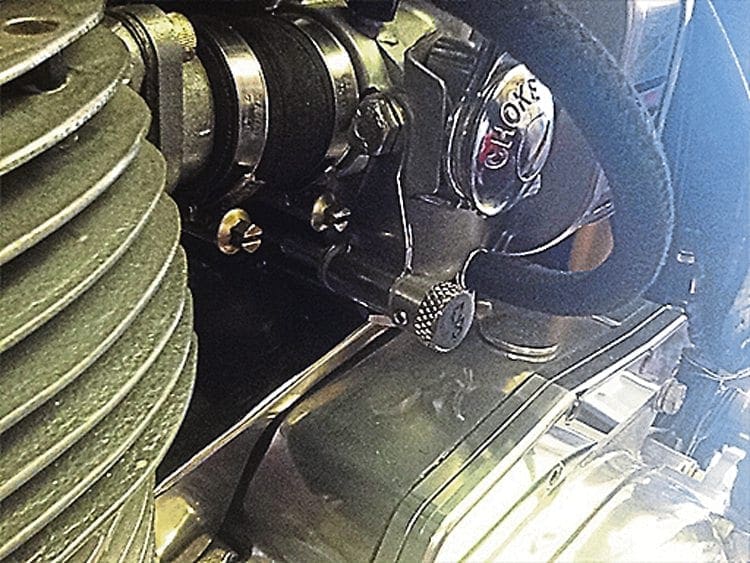 Priced at just £88 plus postage and packing, your fingers will thank you for eternity!
More details of the adjuster, and the other products for Triumph and BSA triples, can be found at www.clivescarfesystems.co.uk
Read more News and Features at www.oldbikemart.co.uk and in the July 2020 issue of Old Bike Mart – on sale now!
Enjoy more Old Bike Mart reading in the monthly paper.
Click here
to subscribe.
Comments
comments