Learning from his two bike-mad brothers, Ken Partington from Manchester knew everything about motorcycles by the time he bought his first bike, a 98cc James Comet, at the age of 16 – or so he thought – until an embarrassing confrontation with a dealer in a bike shop taught him otherwise.
At various times during the 1950s my two elder brothers owned two Nortons, a sprung-hub Triumph, a BSA C11, OK Supreme, New Imperial, Rudge, a few Villiers-engined lightweights, a Vespa, two Velos, a Lambretta and a Mk 5 Reliant three-wheeler.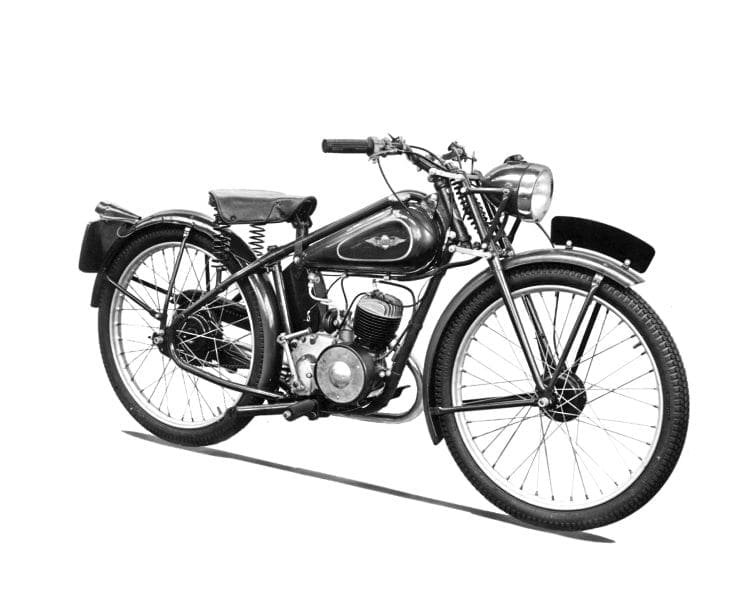 I was a 15-year-old serial chewer of fruit gums and a self-professed world authority on motorcycles. While my mates were kicking tin cans and worrying about spots, I was busy cutting out bike pictures from the blue and green mags and sticking them with flour and water into my ever-bulging scrapbook.
Saturday afternoons invariably found me wandering around King's Motorcycles in Manchester, slavering over the row upon row of second-hand machines, some paddling in their own private oil pools and others technically diseased and about as appealing as a pub ash tray.
Out of reach
There were lots of new models too, shiny, desirable and way out of my reach – even if I had been old enough for a licence! I particularly remember lusting after a maroon Zundapp Bella scooter and a gorgeous black Velocette Venom, but best of all was a magnificent Vincent Black Shadow (was ever a bike named so right?) that stood splendidly on a dais like the Topkapi diamond, its 150mph speedometer sticking up like a searchlight. I was barely big enough to sit on it, let alone ride it!
We brothers lived and breathed motorbikes, and couldn't wait for mother to go out so that we could cover the kitchen table with last Sunday's News of the World and fettle some duff engine before she came back to play hell about the mess.
My role in life seemed to be pushing my brothers on ancient wrecks until I collapsed in a gasping, twitching heap on the road. I'd poked at near-invisible points through tiny flywheel holes; I'd been clouted by kick-starters when the lever had been surreptitiously pushed to full advance by my sniggering brothers; I'd leaped off the pillion to retrieve silencers and numberplates, footrests, drive chains and errant gear levers and helped with endless roadside repairs in best trousers and white shirt permanently dyed the colour of Castrol's finest.
Read more in the May issue of OBM – on sale now!