In 1960 I bought a BSA A7 Shooting Star registration number YTC 843.
Later that year, my fiancée and I were married in Chester at Holy Trinity Church on July 23, followed by our wedding reception in Quaintways, Northgate Street, Chester.
Following the reception, we went to my home in Chester, changed and set off on the A7 Shooting Star (see attached photo) to Minehead, Somerset.
On our return journey, a week later, we caught the ferry from Somerset to South Wales, as the Severn Bridge had not been built then.
We made our way to Aberystwyth where we had met, both on holiday by chance in August 1958, love at first sight! We called at my wife's home in North Wales, then made our way back to Chester.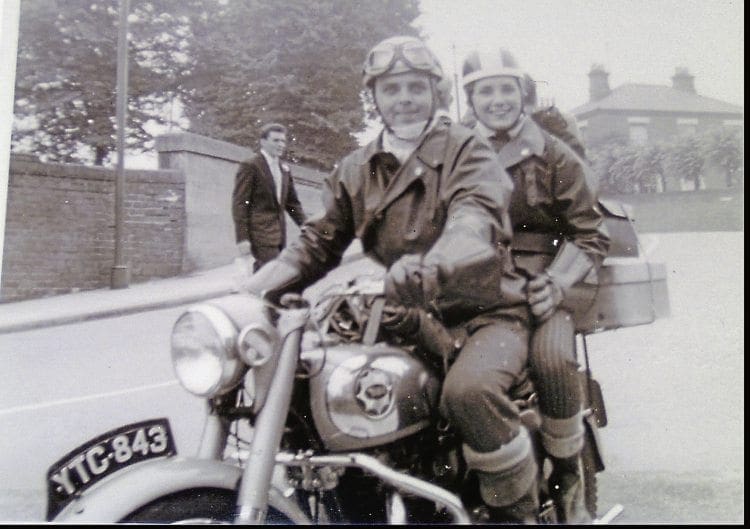 In 1962 we had the first of our three children and were forced to sell the A7 in exchange for a car.
Next year will be our 60th wedding anniversary (diamond), where contact and a photo with the old bike would be wonderful.
Hope you can help.
John
If any of our wonderful readers know of the whereabouts of the Beeza in question, or can add to the tale of the bike after John sold it in '62, please drop us a line at Old Bike Mart and we'll pass on the information.
Read more Letters, Opinion, News and Features in the November 2019 issue of Old Bike Mart – on sale now!