Sprinting along the narrow and heavily-cambered access road to Hoghton Tower, near Preston in Lancashire, has been happening for many a year and, despite claims to the contrary, it's still ongoing.
Historically, the Hoghton Sprint has been in springtime, often close to Easter, yet, for 2020, there will be two dates on the calendar for this iconic event; April 5 and July 26, being the 44th and 45th Hoghton Tower Sprints respectively.
On each day, scrutineering will commence at 7.30am, with practice running between 9.30am and noon, with the Sprint itself beginning at 1pm with each competitor having a minimum of three runs.
There are no less than 24 classes, split into Vintage and Classic and Modern, with capacity splits and race and road legal classes, including three-wheelers.
All riders and passengers must be over 18 and either have an ACU licence or pay for a Marshalls North West membership which gives a one-day licence (at a cost of just £2).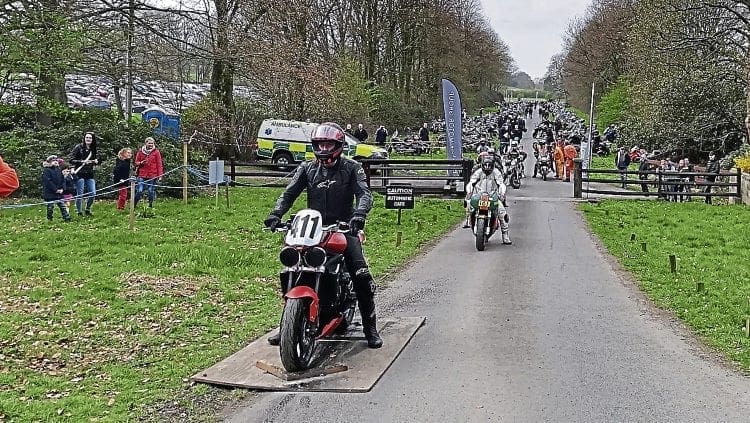 Entry price is yet to be confirmed, but more details can be found at www.acu.org.uk/news/2015/04/hoghton-tower-motorcycle-sprint or www.hoghtontower.co.uk or www.marshalsnw.co.uk or by emailing [email protected]
The sprint is held at Hoghton Tower, Hoghton, Preston PR5 0SH.
Read more News and Features in the January 2020 issue of Old Bike Mart – on sale now!