Do you really need to go to the trouble of obtaining and fitting a gizmo for such a simple thing as remembering to turn on the oil flow to your engine?
If so, then go ahead and spend £45 plus postage and packing plus other bits you might need, depending on your magneto.
Or use this foolproof method of using a bit of wood or cardboard and a bit of string.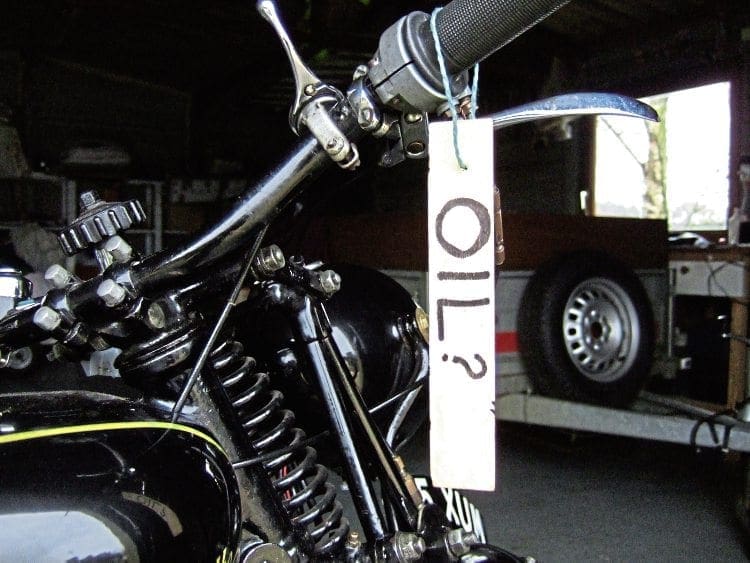 When I bought my 1935 Velocette some years ago I simply put this reminder on to my twistgrip.
I turn the oil on and put the reminder in my pocket, then when I turn the oil off I replace the notice on the twistgrip.
Very simple and foolproof. I didn't have to find what thread size to order or what the end of my magneto looked like, neither would I have to route the wires from the gizmo to the mag.
Whichever method you use, you still have to use the oil tap!
Graham Baldwin, South West France
That's a great idea Graham, right up until the point that someone else takes the card off your twistgrip, or it falls off, or you wear a different jacket etc… And if you're as forgetful as I am, then the 'gizmo' is the only foolproof option! Ed

Read more Letters, Opinion, News and Views in the November 2018 issue of OBM – on sale now!