Being something of an active club, the Hesketh Owners Club set themselves a photographic competition last year, and it finally came to a conclusion last month. I
t was meant to be a bit of fun but it ran a bit like an auction; nobody wanted to make the opening bid – but then it got all competitive and, one might even say, heated!
Twenty-six folks took part (from a total membership of 90) submitting 80 photographs, all of which can be seen on the website at www.gallery.heskethownersclub.org.uk/#collection/246468
It's always good to hear of a bike club getting proactive in such a way, and a real bonus for the Hesketh mob was having entries from beyond our shores including Australia, Spain, Italy, Canada and the US!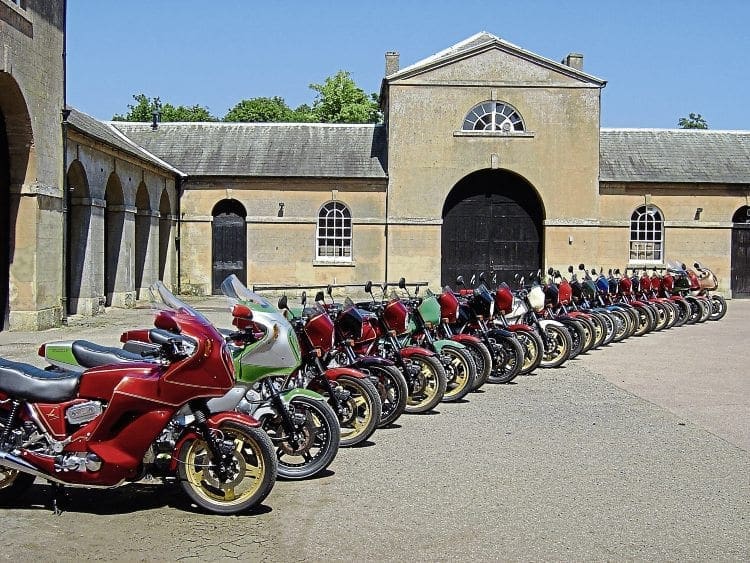 The variety of pictures is broad, from action shots to detailed technical close-ups. There's even a few pictures of kids posing for proud grandfathers!
Jonny Henchman, a freelance professional photographer, helped the judging process and, after some considerable debate, the winner was announced as Merv Matthews from Barry, Glamorgan.
Merv bought his bike new in 1982. It's done a good few miles, including several European tours with his wife Lynda.
The bike has been reasonably trouble-free, although at one point he had the frame replated in nickel which, unbeknown to Merv at the time, had weakened all the brazed joints and he then had to find a new frame.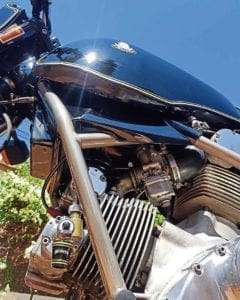 This led to a complete restoration to concours standard which, in recent times, has won him several prizes. The picture is a silhouette taken against the background of Lavernock Bay in Glamorgan.
The runners-up were Elaine Rowles from Barnstable with a picture from the last photoshoot at Lord Hesketh's grand house at Easton Neston, Towcester (now owned by an American/Russian billionaire) and Chris Nix with an amusing image of a drip bucket hanging off the rev counter gearbox to catch drips.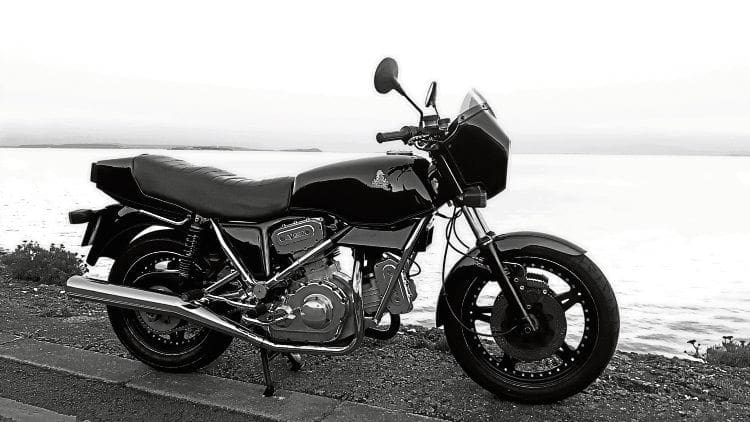 It was made using CAD and Rapid Prototyping; Chris lives in Marbella, Spain. Mick Broom (the well-known Hesketh engineer) responded to this photo with an article in the club magazine on oil seals and how to fit them properly.
The club is set to run this competition again in time for its 40th anniversary in 2022, and may even create a calendar too.
Read more News and Features at www.oldbikemart.co.uk and in the April 2020 issue of Old Bike Mart – on sale now!
---
Advert

Enjoy more Old Bike Mart reading in the monthly paper. Click here to subscribe.
---