The Ace Cafe's annual Christmas Toy Run will be leaving at 10.30am on Sunday, December 18 to visit, spread smiles and drop off presents for vulnerable children and those supported by the following charities:
Royal National Orthopaedic Hospital – Stanmore HA7 4LP
Noah's Ark Children's Hospice – Barnet EN5 4NP
Brent Civic Centre – Wembley HA9 0FJ
To aid the many families who need support today, the cafe's annual Christmas Toy Run will deliver toys to help children who are seriously unwell make the most of every day and support charities helping those most in need.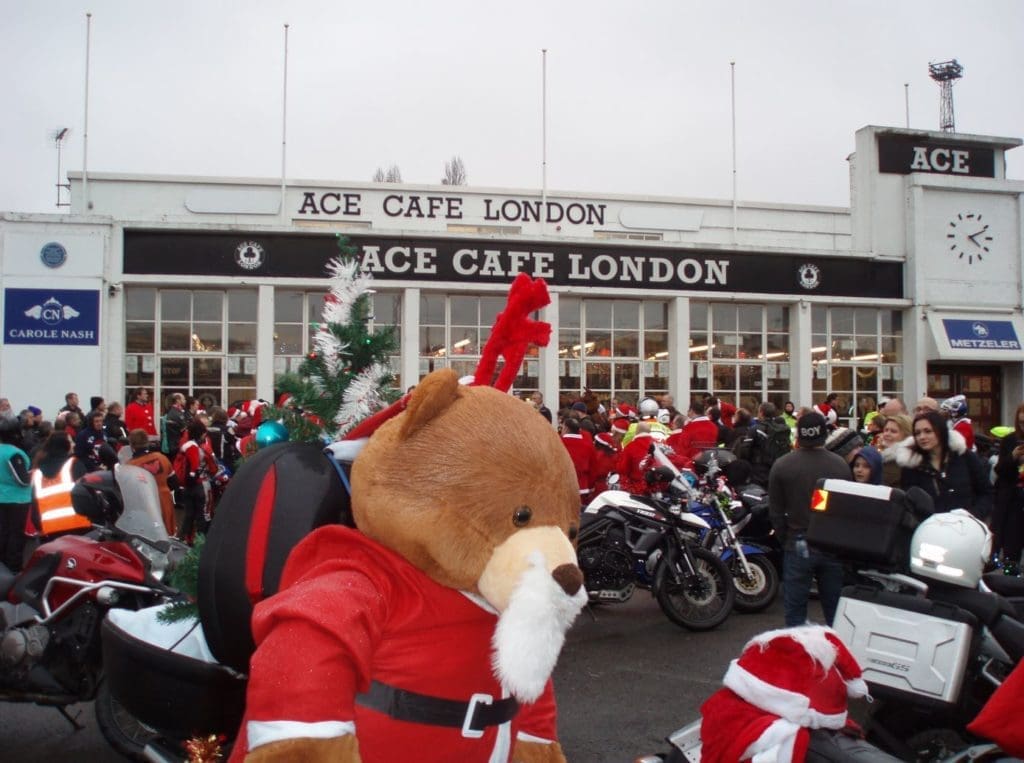 Ace Cafe patrons have always shown huge generosity over the years in respect of donating toys for children in hospital over the Christmas period, and organisers are sure this will continue to be the case in 2022.
As well as being grateful for anything that you are able to donate for ages 3- 11, the toys always asked for are:
LEGO sets
Arts and crafts sets
Barbie dolls
Spider-Man toys
Cars and planes
Please take gifts unwrapped.
Because of allergies, advice is against stuffed toys and sweets – the medical and charity volunteer staff however may appreciate some sweet treats!

On returning to the cafe, there will be prizes for the Best Dressed Bike and the Best Dressed Rider – and a hot cuppa.

NB: On the morning of the run, all elves, reindeers, Santas, snowmen and pixies etc are asked to check in at the cafe with 'Toy Run Ron', who once again is kindly looking after the logistics involved with this special occasion.

Later the same day, Sunday, December 18 at 7pm, you can join the cafe's annual candlelit Christmas Carol Service and enjoy complimentary hot mince pies!