I had several memorable trips during my first year of BSA Bantam racing in 1964.
At the time I was a butcher working in Monmouth, and the return trip from my home in Gloucester was 15 miles each way.
One Thursday afternoon in February my Royal Enfield was leaking oil and I couldn't fix it in time, so I rode my taxed racing Bantam to the butcher's shop early on the Friday morning with no lights and stopped at a B&B that evening to avoid having to ride home.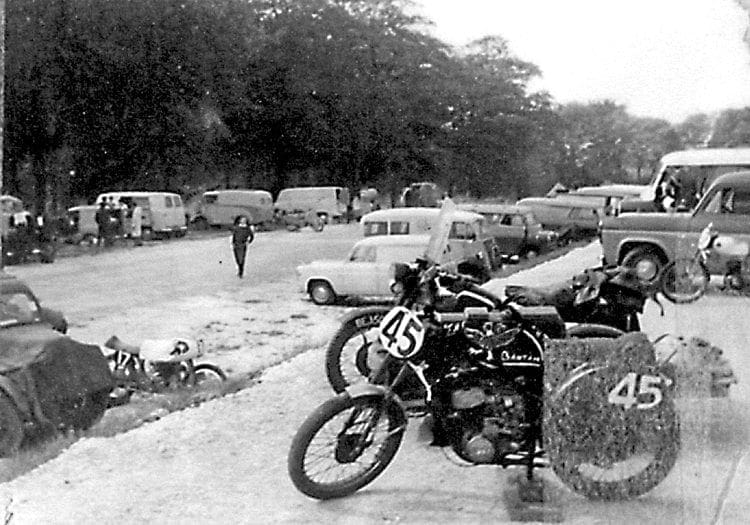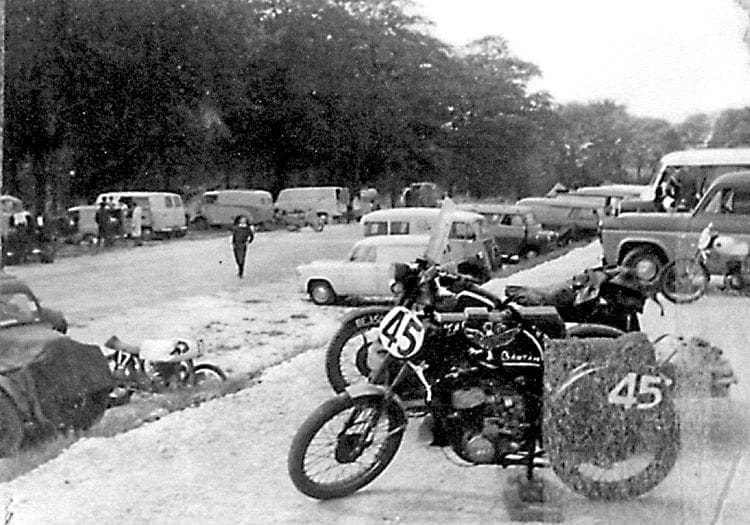 After setting off for home at 5pm on the Saturday, every driver on the road was flashing me to turn my lights on for the last 10 miles, but of course I had none. It's a good job we didn't have speed cameras on ordinary roads in those days, because my Bantam would do 70mph.
I set off for my first race on March 27 with a pillion passenger and the Bantam on the side of a 1954 BSA A10 that I'd had for only three weeks, but by Luton, en route to Snetterton, the clutch started slipping. Luckily some friends caught us up and took my friend off the back.
We stopped for bacon butties at the Red Lodge transport cafe, near Newmarket, at 2am, but when we set off again I lost my friends, and after continuing for 20 miles at 20mph my brain stopped working and I found myself sleeping in a telephone box at 3am. When I eventually reached Snetterton, the adrenaline kicked in for the race.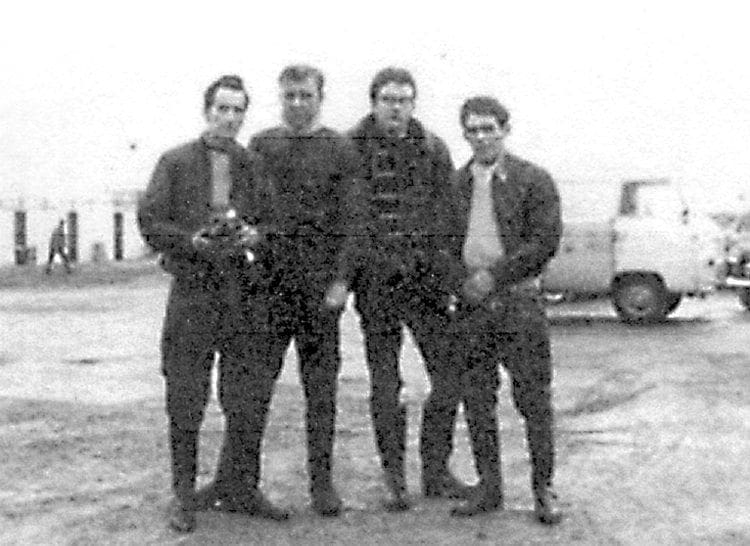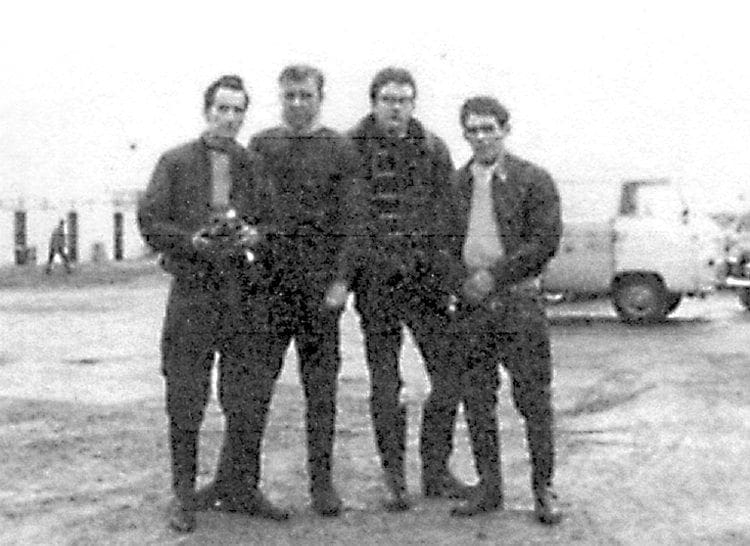 The mechanic who'd started us Bantam racing fixed the clutch for the long trip home, but we soon started to fall asleep. The white lines were going up and down, trees turning into monsters, lamp-posts into lorries, but we got home!
For another race at Snetterton, the mechanic took my Bantam while I set off on the back of a friend's Norton Dominator, but when it was my turn to ride the Dommi, the magneto stopped working and I found myself on sidelights until a kind Triumph Herald driver lit the way ahead
for us at 40mph – until a Mini overtook him, and he set off in pursuit!
I tried to follow, but at 85mph on an unknown road I slammed on the brakes and the bike's owner said: "I was enjoying that!"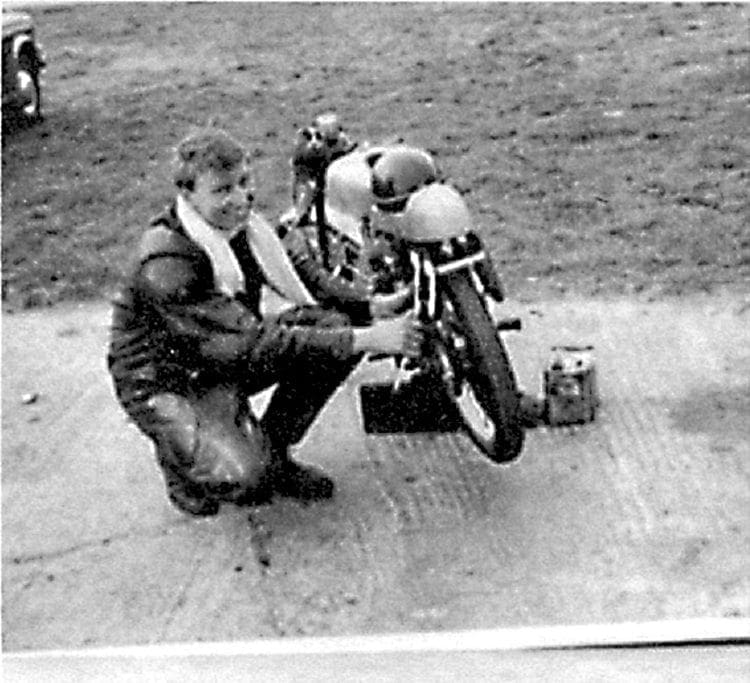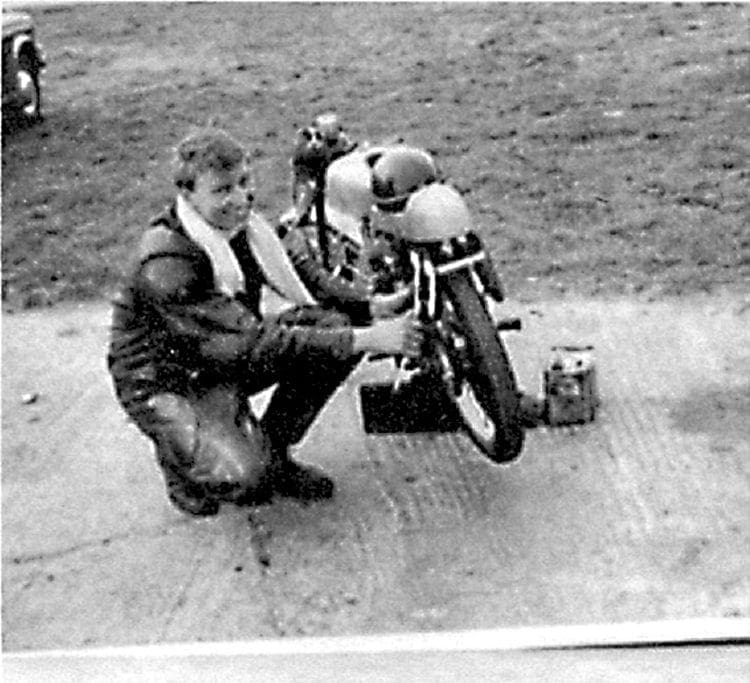 Once, while returning home from a race meeting at Cadwell Park, a 170-mile trip on the BSA combo, the bike started making noises and going slower and slower due to a tight tappet, and by the time we were 30 miles from home a foot of flame was coming out of the exhaust. I'll bet a few blokes going home from the pub gave up drinking for a while after seeing a dragon breathing flames!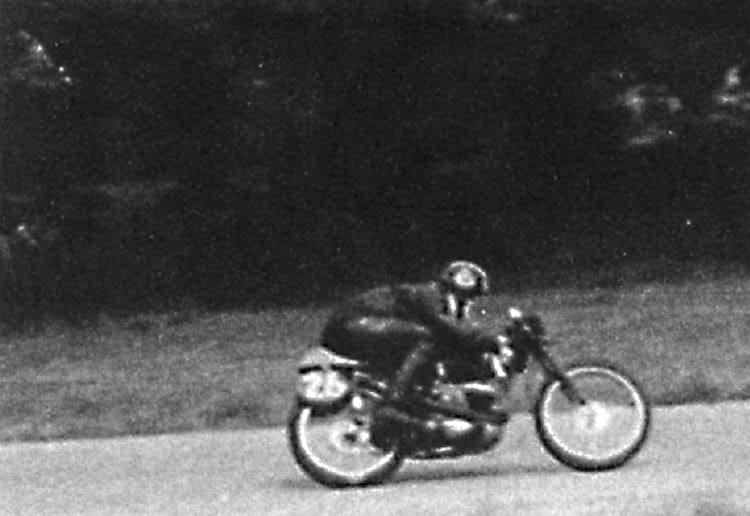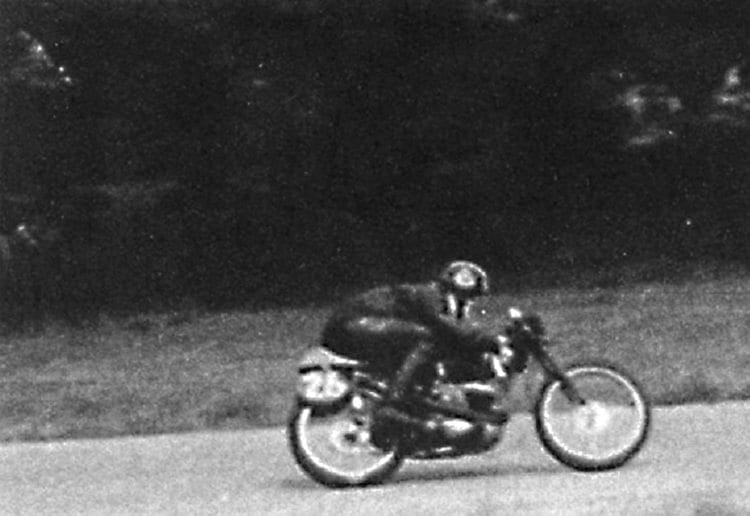 For another Cadwell meeting, we decided to put the bike on the roof rack of my friend's car, which broke within 10 miles. I went back for my A10, and I'd gone 100 miles when a scooter missed me by inches and hit my friend's car.
I finished the trip on my own, but on the way back I first had a puncture and then started to feel tired and tried to find some digs. There seemed to be no room at the inn, but the police in Coventry eventually found me somewhere to stay. Next morning, I had a flat tyre again!
George Ridgeon
Gloucester
Read more Letters, Opinion, News and Features in January's issue of OBM – on sale now!