While 58bhp and a top speed of 122mph might not seem that much these days, when the 740cc Triumph Trident and BSA Rocket 3 were launched in 1968, the motorcycling weeklies were euphoric. Old Bike Mart takes as look at one of the first road tests of these trend-setting triples to be published.
While we all know how fast Brough Superior SS110s and Vincent Black Shadows and Lightnings were (and remain justifiably proud of their achievements) it was the three-cylinder 740cc Triumph T150 Trident and BSA Rocket 3 that half a century ago launched Britain into the superbike era of the later 20th century, even stealing a march on the Japanese before Honda launched its 750cc four in 1969 and Kawasaki its 903cc Z1 in 1972.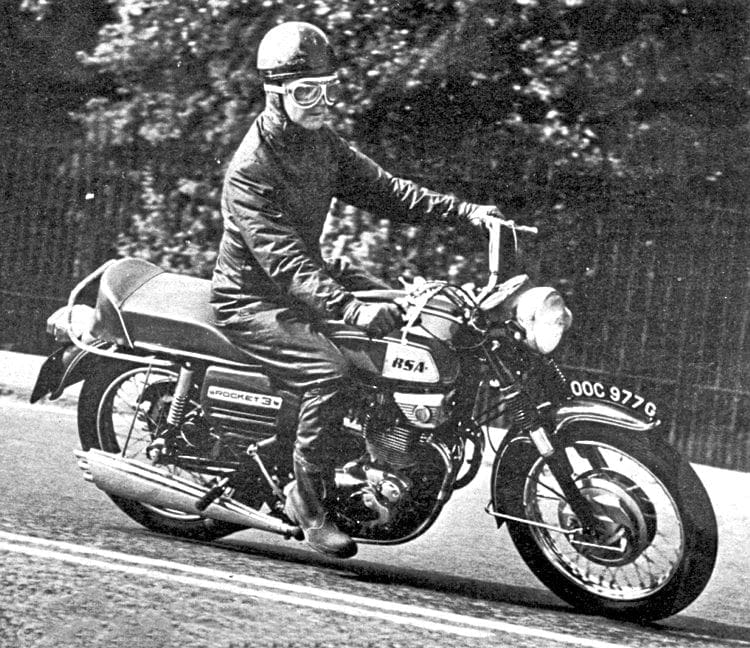 To mark this year's golden jubilee of the British-built triples, whose howling racing counterparts also shone both in Britain and the USA, Old Bike Mart has fished out an original BSA Rocket 3 road test from Mortons' vast motorcycle archive which appeared in the September 25, 1968 issue of Motor Cycle (which by then had lost its prefix 'The')
and was penned by none other than Vic Willoughby.
Velvet glove
Under the rather unexciting heading '740cc BSA Rocket 3, Motor Cycle Road Test', the report began: "Racing power with garden-party manners; an iron hand in a velvet glove – such is the dream of many a connoisseur. In the 740cc Rocket 3, BSA translate the dream into reality. Its 58bhp is a level of power that any road racer bar those with factory support would give his eye-teeth for.
"Naturally, with just about every mod con you could wish for, the Rocket 3 weighs half as much again as a 500cc racer. Yet its eager engine provides shattering acceleration and a top whack, with the rider tucked in as much as possible, of more than two miles a minute. And all with no more than a pleasant tone from the six tail pipes" (the famous 'ray-gun' exhausts).
"At the opposite end of the performance scale, the bike will rustle through 30mph limits in top gear, sounding for all the world like a well-oiled sewing machine.
"At both extremes, thanks to the 240-deg firing intervals and the rubber cush-drive in the clutch sprocket, the power is delivered with great silkiness. Moreover, the 120-deg crank spacing gives a degree of engine smoothness which, while not perfect, is a considerable improvement on parallel-twin standards.
"An acceleration graph as steep as the one in this report is a delight to any enthusiast's eye. Sampling that sort of sustained get-up-and-go, in all its seeming effortlessness, is the greatest thrill in the Rocket 3's repertoire.
Read more in January's issue of OBM – on sale now!