When wandering around the wonderful Greek island of Spetses I entered an art gallery and found these two machines taking pride of place.
One is a Norton and the other is a Sterling.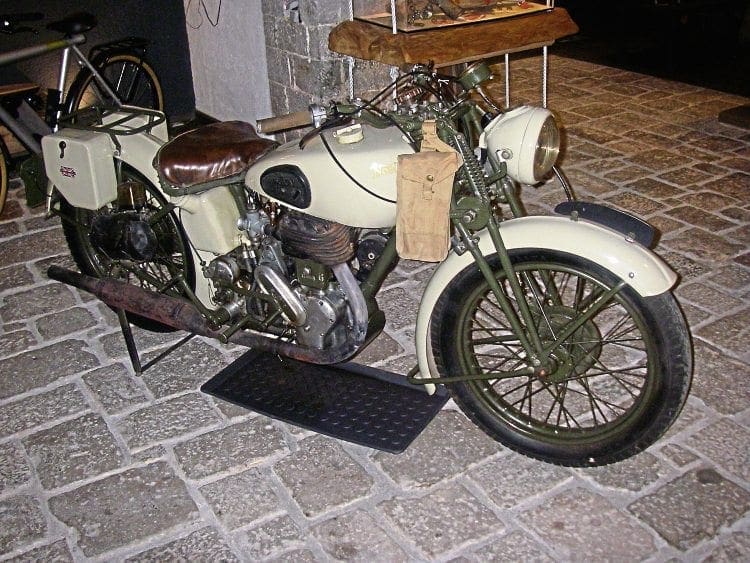 I was told that they had been left behind after the Second World War and had been restored by a local enthusiast to become "works of art".
Both machines have Red Cross medical bags on them. Perhaps OBM readers can add to this tale with dates and models.
Spetses is unusual in that cars are not allowed in the town so the motorbikes might have provided staple local transport before they ended up in the art gallery.
Hugh MacKenzie
North Berwick
I'm afraid someone has been pulling your leg there Hugh.
The Sterling is something of a falsehood, as they are built using Chinese pushrod singles, based on the Honda CG125, and built by the Black Douglas Motorcycle Company in Milan, Italy within the last seven years, so was most definitely not left behind after the war!
The Norton, however, is a different matter…
Read more Letters, Opinion, News and Features in the October 2019 issue of OBM – on sale now!