Whilst reading your article 'Images from the past' in this month's OBM, I was pleasantly surprised to see my dad's old Velocette featured in one of the photos. I can hopefully shine some light on the bike and rider No. 71.
First of all, the bike is a 1935 Velocette 500cc MSS, originally purchased by Arthur James Wilson of Belmont. It was then sold to Edward Bishop from Sittingbourne, who coincidentally later in life became a friend of my father's.
The bike was converted into a grasstrack bike during the mid-1940s, initially raced in rigid form by Dick Wood (Racing No. 12) in 1945-1946.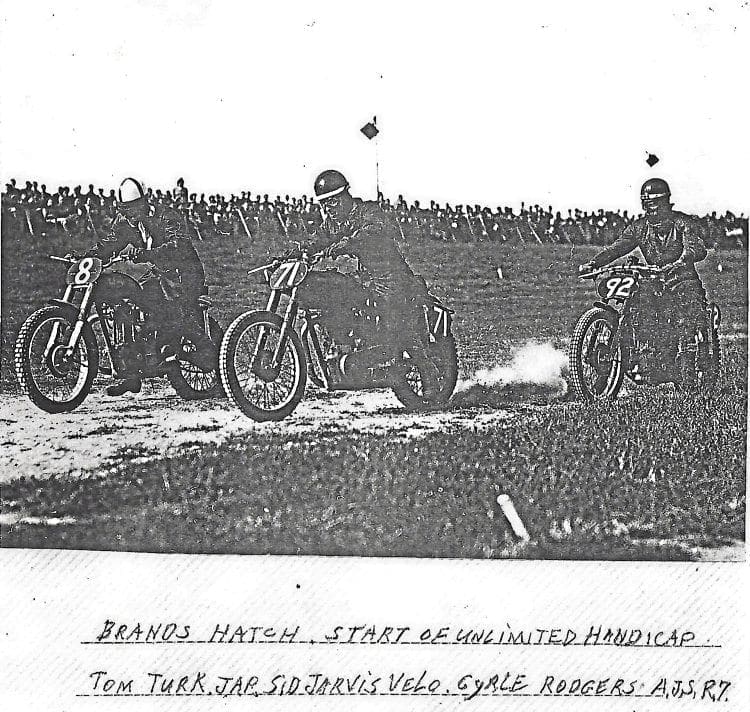 Soon after that, the bike had some modifications, typical of the time, including the fitting of AMC front forks and a rear 'double damper' swinging arm arrangement.
It was from 1947-1949 that No. 71 Sid Jarvis, as seen in your photo, raced the bike regularly at Brands Hatch and other regional grasstrack events, enjoying considerable success on the MSS as a top South East rider.
My father, Robin Wynn, a life-long motorcycle enthusiast (particularly Velocettes) and grasstrack fan, first saw the actual bike racing when he attended grasstrack meetings at the tender age of 17 years old. Little did he know the bike would finally come his way 50 years later in 1998!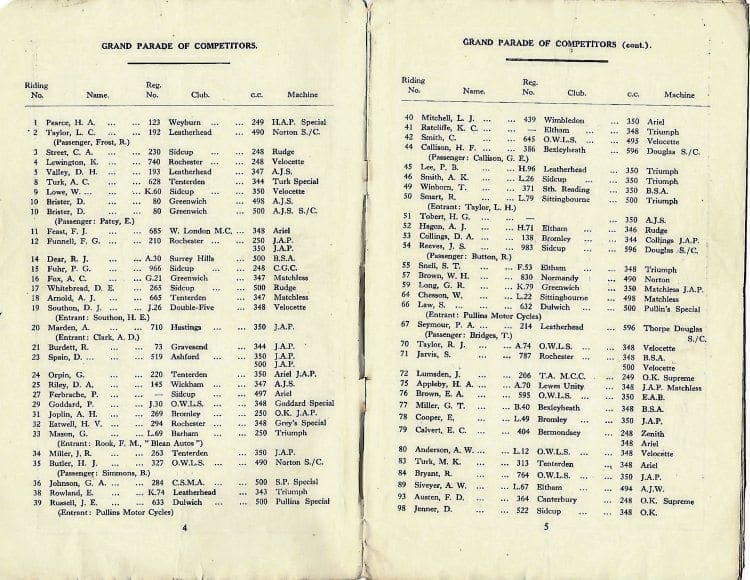 Due to deterioration in my father's health, the bike, which has been laid up for 22 years, is now in my possession.
After updating the rear suspension, exhaust and overhauling the engine, the bike is now ready to be used regularly as a greenlaner. Ramblers can certainly hear the bike approaching.
I have provided another photo of Sid Jarvis in action and a more recent photo of the bike. A copy of a 1949 Brands Hatch programme, listing the riders, is also included, which I trust will prove interesting for your readers.
Simon Wynn
Ashford, Kent
Read more Letters, Opinion, News and Features at www.oldbikemart.co.uk and in the September 2020 issue of Old Bike Mart – on sale now!