For most classic enthusiasts, seeing a standard Brit classic modified to within an inch of its life is sacrilege, but when that bike was only worth a paltry sum when it was bought, is it really such a crime? Roger Loxley stands in the dock.
While having a quick skim through the September issue of OBM, as I usually do before reading it cover to cover, I had to do a double take when I got to page 29.
There, in the Readers' Tales article by Peter Gray, was a picture of my bike. Peter tells us about his Sunbeam S8 and how he subsequently sold it to a 'local guy' for £12. This was in 1970, and I was that 'local guy'.
I well remember collecting the bike from Peter's house, which was about a mile away from
where I lived. I had passed my motorcycle test in 1967 and had a series of 'old British bangers' but when the likes of Hells Angels 69 and Easy Rider hit the local flicks I, like many other young bikers at the time, wanted a chopped Harley.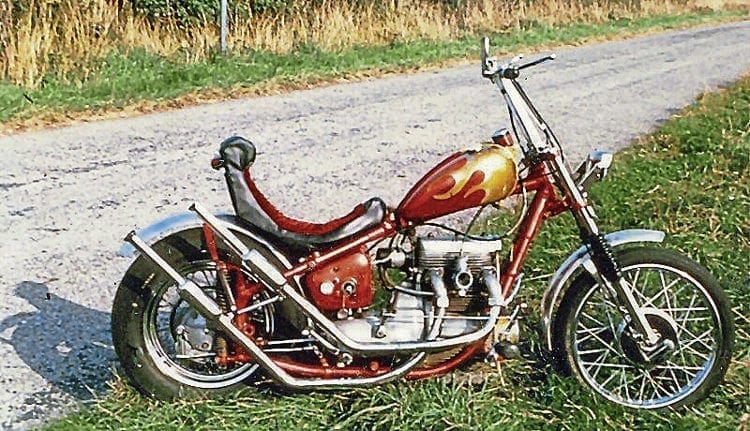 Of course that was an unattainable dream for a 19-year-old apprentice, but I wanted something better than a BSA or Triumph with a pair of ape hangers and sissy bar.
Although it wasn't a V-twin, the Sunbeam was radically different and offered distinct possibilities for a decent custom.
It spent a couple of months in the garage as I beavered away adapting, painting and getting parts chromed, plus writing off (there was no internet shopping then) to custom part suppliers.
New Amal concentric carb and hexagon exhaust nuts were purchased from Stewart Engineering, the Sunbeam specialists of Putney, who are still in business today though no longer at the Bective Road shop.
The end result was my take on the Billy bike as ridden by Dennis Hopper in Easy Rider and I was pretty pleased with it.
I loved riding it and it always drew favourable comments from those who liked custom bikes or choppers as they were commonly referred to, and I was even invited to join a local 'wanabee' outlaw motorcycle gang because it was far better than any of their bikes, but that just wasn't my thing.
Read more and view more images in the October 2018 issue of OBM – on sale now!