When Les Siddle bought an AKD V-twin motorcycle for £12 10s more than 50 years ago, he intended to get it running again, but events overtook him and he passed it on to his friend Bob Clark. Between them, they tell the fascinating story.
The recent OBM article about Abingdon King Dick Spanners and Motor Cycles has prompted me to write about my find in a wood shed in Weardale, County Durham, in 1967, writes Les Siddle. At the time I was a rep for Mintex, the brake and clutch-lining company in Cleckheaton, West Yorkshire, and one of my regular calls was to the Associated Portland Cement works at Eastgate to see the transport manager Walter Dalton, who was then a very active trials rider and a leading light in the Weardale Motor Club.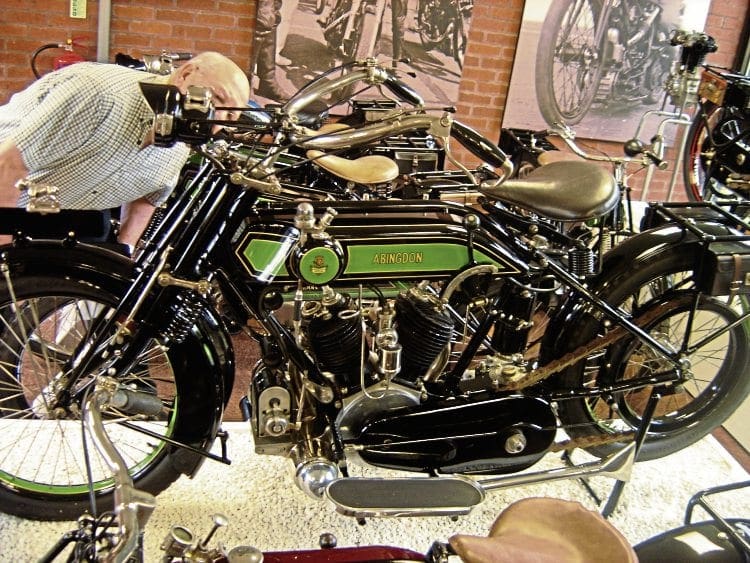 After some sales talk about a new brake material that Mintex had brought out for the heavy eight-wheeler AEC trucks used by APCM, we got on to the more interesting subject of motorbikes. Walter was aware that I had a 1927 Scott on the road, and said he knew of a big 1918 V-twin bike in a wood shed along the dale at Westgate.
Original plate
During his lunch break, we went along to see what turned out to be an AKD, and sure enough there was the bike, rigged up to drive a saw bench. The original J 4871 registration plate was still in place. The owner said it was running, but that he didn't use it any more and would be happy to sell it. He asked £15 for it, so I offered £12 10s and this was accepted. I arranged to borrow a van to bring the bike to
our house in Low Fell, Gateshead, where I cleaned it up a bit, put some petrol in the tank and gave it a few kicks to see if it would start, without any success.
By 1968, I was still working for Mintex by day, but during the evenings and at weekends I was in a nearby workshop making glass-fibre fairings and other products (I left Mintex in 1969 to set up Lamplas Ltd, and my younger son Keith now runs Lamplas in two works in Consett).
Jeff, our elder son, was born in 1965, Marjorie was expecting twins in 1968, and I was involved in the North East Motor Cycle Racing Club as Clerk of the Course at Silloth and Croft, so with all these things happening I decided to pass the AKD to my good pal Bob Clark.
Read more in the May 2018 issue of OBM – on sale now!
Enjoy more Old Bike Mart reading in the monthly paper.
Click here
to subscribe.
Comments
comments