Having undergone the 'ruination' of a BSA C-15 and creating his very own Shuttleworth Snap, Fred Austin was busying himself attending shows all over the north of England. The bike caused great interest at every show that he visited, with showgoers being highly delighted and amused at what they saw, even having their photo taken on the bike…
With no more shows and only the odd ride on the bike – commuting and the occasional jaunt to the Formby Society gathering at Wortley Hall near Sheffield – it was fast approaching Christmas.
One of the questions that I was frequently being asked was: "Are you going to build something else?" I had no intention of building another special, but then I got a bit fidgety and started to think of other bikes. I saw a picture of the Batcycle in MCN – the one from the '60s Batman films – and started to work out how to make one.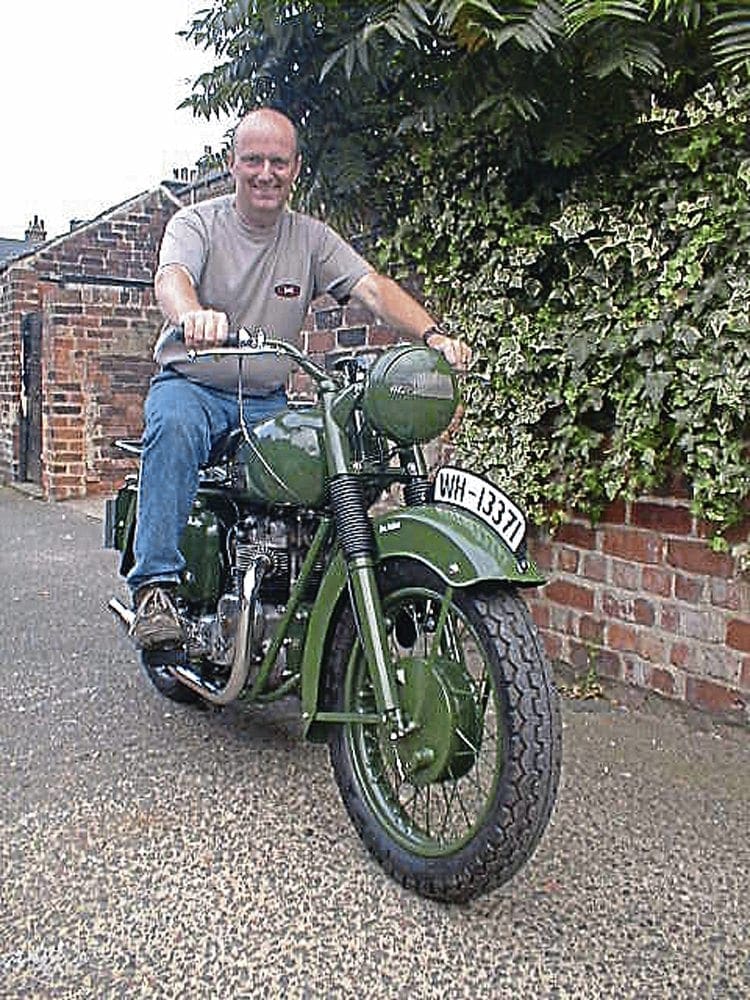 As mentioned, Christmas was approaching, and I was still working the bike out in my mind when I turned on the box, and what should come on? The Great Escape.
Bye bye Batcycle, hello Steve McQueen. MCN had printed an article from Bud Ekins about the bike – how he made it, rode it, jumped it, sold it and hadn't a clue where it was. I already knew that it was a Triumph TR6 and Bud's article helped no end.
I searched everywhere to find a suitable bike at a suitable price, but there wasn't anything available – there were some for sale but they hovered around £4000 and I would never customise a good example. I placed adverts for a basket case TR6 in any condition, and I meant any condition.
I didn't get any enquiries, so I re-advertised, willing to take a 5TA instead. I finally got a call offering me a basket case 1961 5TA, the same year as the original McQueen bike, and it was just around the corner from my home.
All those weeks waiting and advertising and it was just around the corner! I went to look at it in a lock-up garage using a torch. It was in four boxes, but I could see that it was nearly complete. A deal was made and I got it for £600.
Read more and view more images in the February 2019 issue of OBM – on sale now!