The letter in OBM (June) about bike shop tours of Liverpool rekindled memories of 1958-59 and my first bikes as a 16-year-old apprentice mechanic on £3 per week.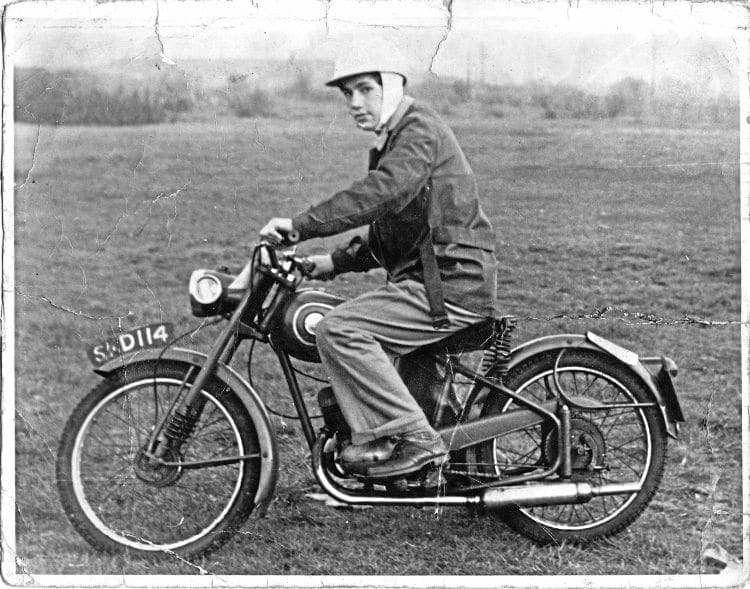 All the big car dealers, Watson's (Morris/Jaguar), Garlick Burrell and Edwards (Vauxhall) as well as Blake's (Ford) were intermingled with the bike dealers, so while running for spares collection (as a lowly apprentice/dogsbody) I also did a bit of sneaky window-shopping.
A Cyclemaster from Victor Horseman's came first. It had probably been a traded-in 'banger', and I spent more time pedalling the darned thing than riding it! After a memorable nine-mile 'pedal' to Tech College, I gave it to another student in disgust and got the bus home!
Two weeks later, Mr Plod was banging on our door because the new owner had done something wrong – certainly not speeding, but forgetting to put his name in the log book.
Next came a Mk.1 Corgi, which was good fun and reliable. My mate fancied it, and I quickly found a two-speed Mk.2. We rode around the housing estate like typical teenage lunatics. I put old ball races on the ends of the hinged footrests and flew around corners with lines of sparks and whizzing noises… `innocent if noisy fun!
Then came my first 'proper' motorbike, a tired secondhand 98cc James Comet – absolutely not the best description of this baby! I bought it from Ray Fay's racing emporium in Holt Road.
That November, a coach
had been hired for the annual youth club bonfire and barbecue at Formby, 15 miles along the coast from Liverpool, but I had a motorbike, and was going to ride to the event by following the coach (stupidly missing out on the fun and games on the back seat, as I learned later).
Never having ridden out of town before, I discovered that there were no street lights, and that the coach was faster than the Comet's 35mph combat speed. Suffice to say that I soon lost the coach, then lost my way and had to crawl home with the miserable little headlight.
The following week I had to eat humble pie at the youth club when I was taunted about the fun I'd missed out on.
The registration, if it's still around, was SKD 114, but I don't want it back!
Ted Bemand,
Email
Read more letters, opinion, news and views in September's issue of OBM