Thanks for another great edition of OBM, which really is a top publication these days.
Your front page picture is always interesting, and as an active Cotton enthusiast I found last month's particularly so.
The bike shown is one of the last flat-tank Cottons built in Gloucester, either a 350cc Model 7 or a 500cc Model 8 side-valve Blackburne-engined machine with a three-speed Burman gearbox and finished in "three coats of best black enamel on a rustproof priming coat."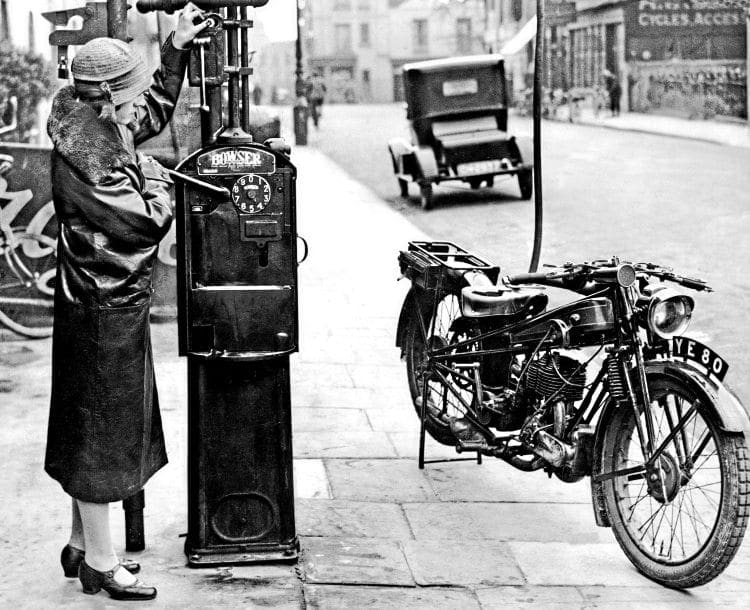 The tank was black with "Cotton violet and gold-relieved panels". The three-fifty was priced at
£48 15s and the five-hundred at £54 10s. Lighting was an extra.
The Cotton Motor Company started production in 1919, and all models featured the Cotton patented triangulated frame, whose advantages were listed at length in all Cotton literature. A specific heading extols the suitability for female riders, the most notable feature being the low saddle height and riding position scientifically placed near the machine's centre of gravity.
I wonder if this was an original Cotton publicity picture? Interestingly the registration, YE 80, is a London Central number.
The 1920s are still considered by many to have been the golden age for motorcycling, when low traffic densities and reliable transport offered a whole new world of adventure at a cost, in current-day values, of £3000 for the race-proven Cotton, with 1927 representing the golden age for the factory, with that year's production at just below 1000 bikes.
Although a small manufacturer in the scale of things, Cotton machines were made in Gloucester until the late 1970s, and the Cotton Owners' Club is active in keeping the marque alive. I am a past editor of the club magazine and still contribute the occasional article, but these days my main contribution is giving illustrated talks on the pre- and postwar Cotton story.
Bob Smith,
Email
We have forwarded Bob a sharp image of the cover picture to include in his illustrated lectures about the famous Gloucester firm to the Vintage Motor Cycle Club and other interested groups. – Ed
Read more Letters, Opinion, News and Views in December's issue of OBM – on sale now!