After reading and thoroughly enjoying Steve Cooper's piece about Yamaha's brilliant 1967 DT-1 trail bike in the last issue, Colin Sparrow, author of the 2012 book Greeves – The Complete Story and an active member of the Greeves Riders' Association, points out the pioneering role that the Essex firm played in the export of trail bikes to America.
What an excellent piece Steve Cooper wrote about the 1967 Yamaha DT-1 trail bike in last month's Old Bike Mart – and wouldn't we all love one? I know I would! I must, however take friendly issue over the final sentence: "The Yamaha DT-1 was the first truly multi-purpose trail bike bar none".
It wasn't the Japanese who produced the first proper trail bike, though, but rather the Essex firm
of Greeves, whose 250cc TFS Trail was launched as an export-only model in 1965.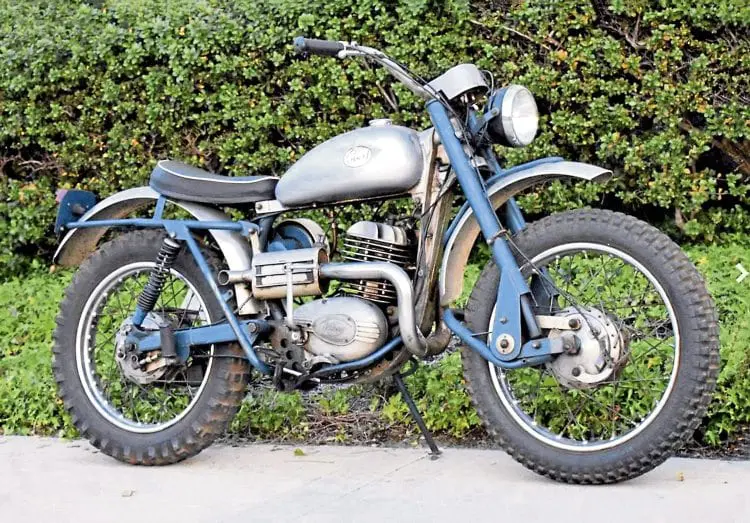 Of course Greeves had been making purpose-built off-road competition machines right from their start-up in 1954, and the trials models had always been available with a lighting set as an optional extra to allow the impecunious clubman to use the same bike for his ride to work and to compete in weekend trials.
Export record
In 1965 the current Greeves trials bike was the excellent 24TFS Trials with a 250cc Villiers 34A engine sporting a Greeves-manufactured Challenger-style top end. By that time Greeves were established exporters of competition machines, particularly to the US, with half or more of their annual production of off-roaders going abroad.
The US West Coast importer and distributor Nick Nicholson, in California, suggested to the factory that a version of the 24TFS with lights, dual seat and a wider front tyre would find a ready market in the US as a general-purpose lightweight with good off-road capabilities.
Greeves happily obliged, and the TFS Trail was born. When examples of the model reached the United States, they were well received and were soon seen as a good prospect for leisure use, and particularly weekend "cow-trailing".
Read more in February's issue of OBM – on sale February now!
Enjoy more Old Bike Mart reading in the monthly paper.
Click here
to subscribe.
Comments
comments