A few pics of my first bikes. I was the first generation to be made to ride mopeds at 16. I lived a two-minute walk from four dealers
George Wards (Honda and Suzuki), Ron Daleys (Yamaha), Bennetts (Honda and Suzuki) and Thomas Garner (Honda, Suzuki and Kawasaki).
My mate Ken Green got an apprenticeship at George Wards, and my other mate Gary Wilson got an apprenticeship at Ron Daleys. Gary was later to have his own shop, and supplied the combination that Wally Batty rode in Last of the Summer Wine.
I asked my dad to sign the HP agreement for my Honda SS50, reg no THE 594N, £25 deposit and £5 a week including tax, insurance and a Centurion helmet, and he hit the roof!
I didn't realise the stigma of HP in 1974. Not a rich man by any means, my father worked all his life to provide for me and my eight siblings, but he leant me the funds and I was to pay him back, with interest… all new to me!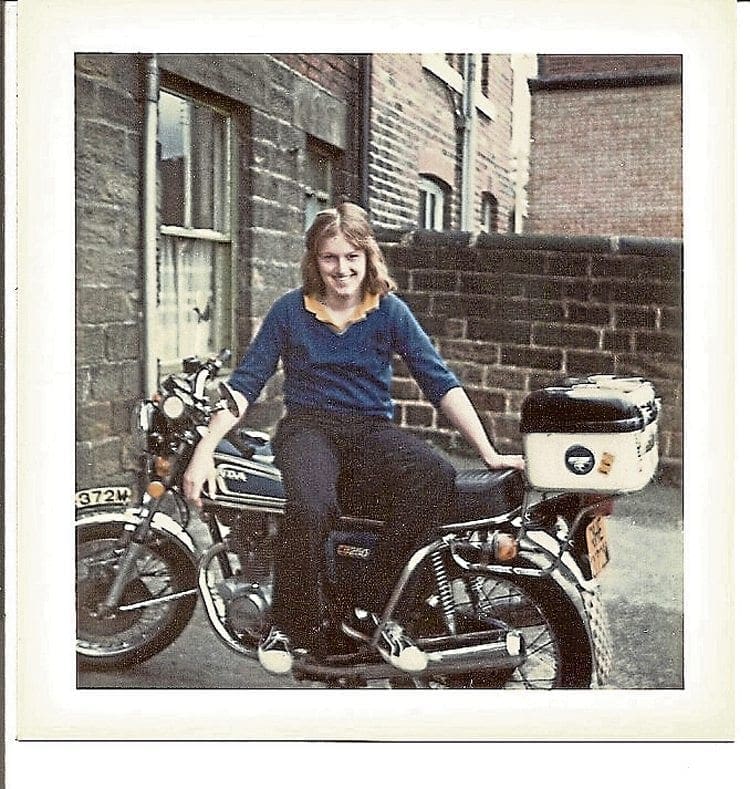 £212.70p paid over and I was off! The first picture is outside my then girlfriend's home – bear in mind, having a camera at hand in 1974 it was rare to get a picture.
Anyway, my dad had leant me the money based on, "Don't come back to me in 12 months' time to change the bike!" No dad, I won't… Then I saw the CB250 in the part exchange section. Dad? You know I said I wouldn't, well…
My dad knew a lot about motorcycles, but never passed anything on to me; he was a Lancaster mechanic in WW2, but didn't speak about his experiences.
Stood there in George Wards with him pointing at the CB250, he pointed at a forlorn Bonneville and said; "That's what you want!" The swift answer burst forth of, "What? A bloody old British bike? No thanks!"…
Then he pointed to, in is words, a "BMW type machine". Wards had just become Cossack dealers, so it was a "No thanks dad", as I'd seen loads of buyers pushing them back past our house to George Wards; one had a cylinder head on the seat!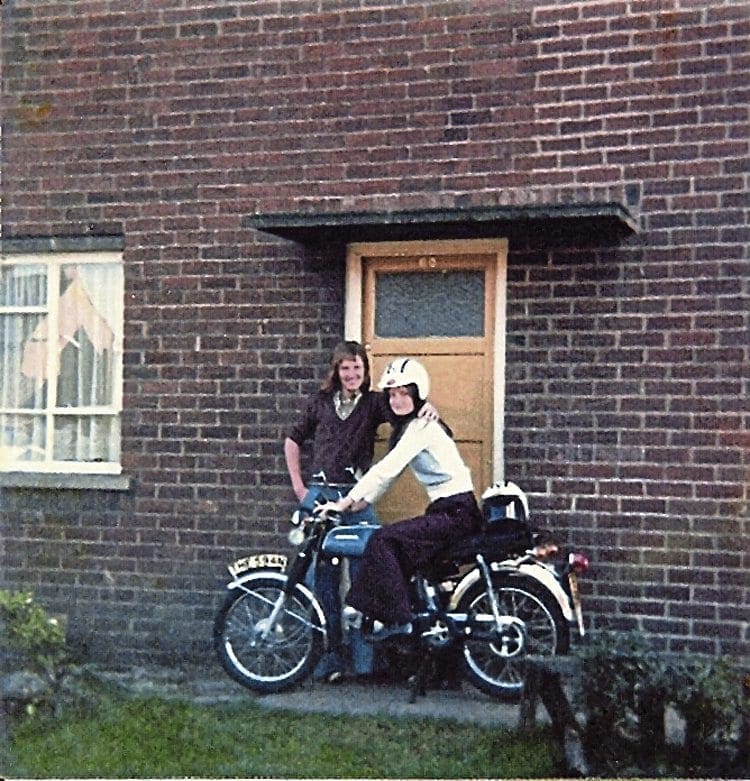 Anyway, the CB250 was bought and I looked after the SS50 that well I got £180 trade-in, as I remember the CB250 was £350 and so my dad leant me the difference as I'd paid him back in record time.
I was 17 on May 4 (Star Wars day!) and the bike was delivered on that Saturday. Sunday I was up at dawn to ride it. Seventeen days later, on the 21st, I passed my pre-booked test.
We sold the CB250 after it kept breaking down and the parts cost too much for my meagre wage. I was on £14 a week, and one week I needed new points at £3.50 a side – for a car they were 37p.
Then the vacuum slide went – with a split in the rubber – that cost me £7, again half my wage and I needed the bike to get to work.
Although I lived in Barnsley, I had to attend college in Rotherham, in all weathers, and there was no chance of owning a car in those days.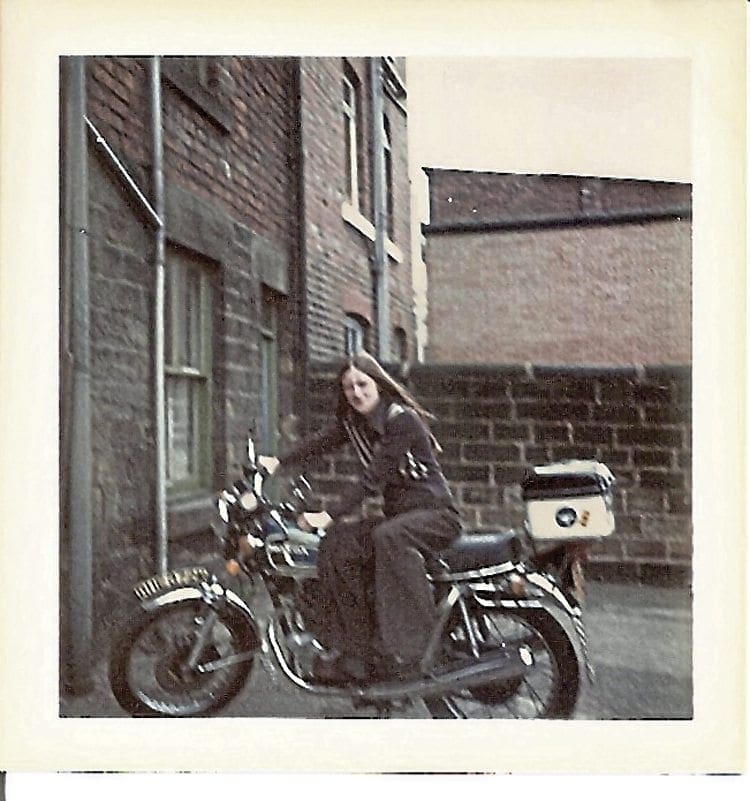 I swopped the CB250 for a Reliant Regal Supervan, but that's another story. Anyway, my then girlfriend, Jean, has been my wife since 1977 and we are still well into our motorcycles.
In those days I was all Japanese and spent every waking hour around these dealers. George Wards and Thomas Garner are now long gone, but Bennetts are still there, but more of a niche marque (they even sell skiing stuff!).
Ron Daleys are still trading, and selling scooters and guns and, until the removal of MoTs for classics, was my regular visit.
Fred & Jean
Read more Letters, Opinion, News and Features at www.oldbikemart.co.uk and in the April 2020 issue of Old Bike Mart – on sale now!