All Brit bikes leak oil… but they don't have to, writes Tim Britton.
There is no real reason why an old motorcycle should leak oil. Lots of them do, though, and perhaps a run through the possible causes and what to do about it isn't such a bad idea. Yes, I know there will be those reading this and thinking: "What's he on about? Surely everyone knows that already." To those readers I say bear with me and never forget it doesn't hurt to go back to basics once in a while.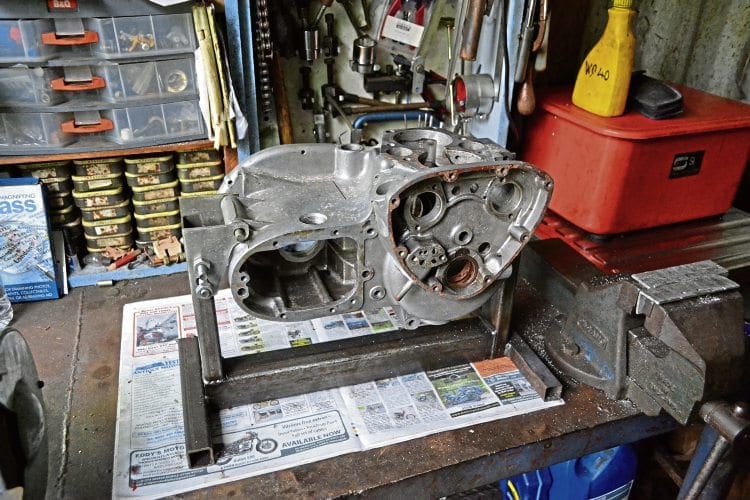 Okay, an engine is a collection of parts contained within a pair of casings of some description. The parts spin round and the cases are expected to hold oil while being heated and cooled. Add in that, for long periods of their life, probably around owner six or seven and onwards, such motorcycles were not blessed with a stringent maintenance routine. Later, when they were just old bikes or field bikes, the situation worsened and such machines lay unloved, dripping their lifeblood from their cases.
There are a couple of main reasons why engines leak oil, one being mating faces on cases which don't mate, the other being poor breathing allowing pressure to build up and force oil out. Breathing and pressure relief will be looked at later on in the series.
Read more in the May issue of OBM – on sale now!
---
Advert

Enjoy more Old Bike Mart reading in the monthly paper. Click here to subscribe.
---