Two Italian beauties are heading for Bonhams' Winter Auction at Bicester on December 11 and 12.
For the serious road rider and classic Italian fan there's a 1981 Laverda Jarama 981cc triple in fine original order, and rare because it has not been subject to an attempted conversion to Jota specification.
The recorded mileage is just under 30,000 and it could be some lucky buyer's way to get onto the high roads in 2021. Estimated price is £8000-£10,000.
For track day riders and modern sports fans, there's a 1000cc MV Agusta F4, built in racing trim by the factory in 2008 for STP Racing of Pontypool, who had the bike prepared for the Superbike Cup for private entries.
Ridden by Chris Burns, the MV won four rounds and, at Scotland's Knockhill circuit, won the 'Daily Star' cup for the fastest lap – that trophy will come with the bike to its new owner.
This is a 180bhp race bike, wearing slicks on its Dymag wheels and used only for track days since it was bought from STP. Only for the brave and capable, it's estimated to fetch between £20,000-£23,000.
The auction will also include a 1924 Henderson De Luxe four cylinder, a 1927 Triumph race bike that is believed to have been part of that year's factory TT team, and the reserve collection from the National Motorcycle Museum (including a 1936 Brough Superior SS100), as they make an effort to raise some much-needed funds during the Covid epidemic.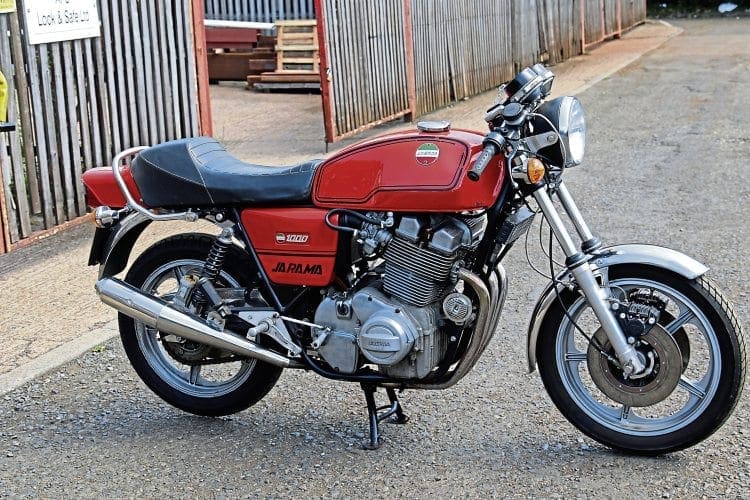 More information can be found on the website atwww.bonhams.com
Read more News and Features at www.oldbikemart.co.uk and in the December 2020 issue of Old Bike Mart – on sale now!