After seeing the Dot utility tricycle pictured at the Manchester factory's open day in last month's Old Bike Mart, Paul Weeks of Sittingbourne, Kent, couldn't resist telling us about his own two rare commercial three-wheelers which, in restoration, have been carrying out the tasks for which they were designed.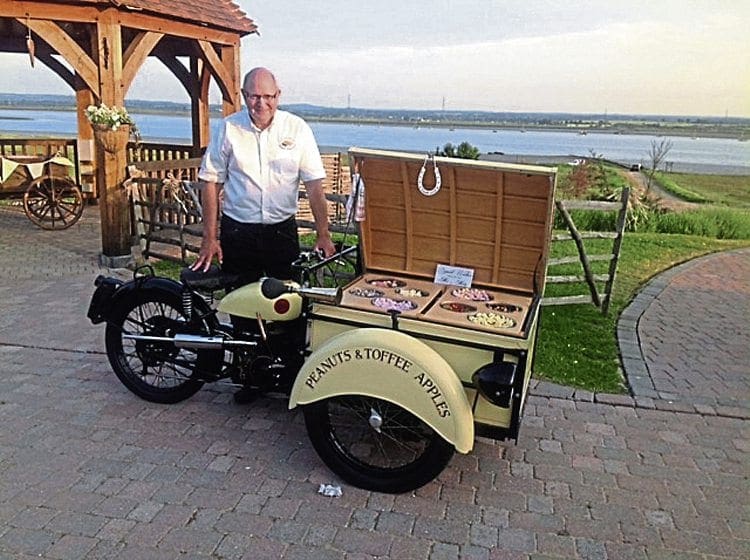 I've always enjoyed restoring motorcycles as a hobby, the stranger or more unusual the better, and around 25 years ago I received a phone call from a local chap who said he had something that might interest me.
I went over to have a look, and it turned out to be a rusty and dilapidated trade tricycle. To shorten the story, I paid out the 250 being asked – and then started thinking about how I was going to introduce it to the wife.
"Whatever are you going to do with that thing?" was her opening line, but I was ready for her.
"I'm going to restore it and sell toffee apples from it, trading as it used to be," was my prompt reply, and she settled for that, so all I now had to do was restore it.
My research revealed that it was a utility trade motor tricycle that had been built by Dot Motorcycles in 1947, and driven by a 122cc Villiers 9D engine with a three-speed gearbox.
Customers bought the vehicles as flatbed trucks and then put whatever they needed on the front for carrying out their trades, including selling ice cream and delivering milk, bread or groceries. I believe that at some point the Jaguar plant used them for delivering parts around the factory.
Read more in December's issue of OBM
Enjoy more Old Bike Mart reading in the monthly paper.
Click here
to subscribe.
Comments
comments