Mick Payne shows us that neither age nor engine capacity should be a hindrance to transcontinental adventuring
I've always been a fan of small motorcycles, and for several years my daily commute was a 197cc James Captain which had similar performance to a Honda step-through. Much rarer though, as the little Honda is the most numerously produced vehicle in the world. Ever.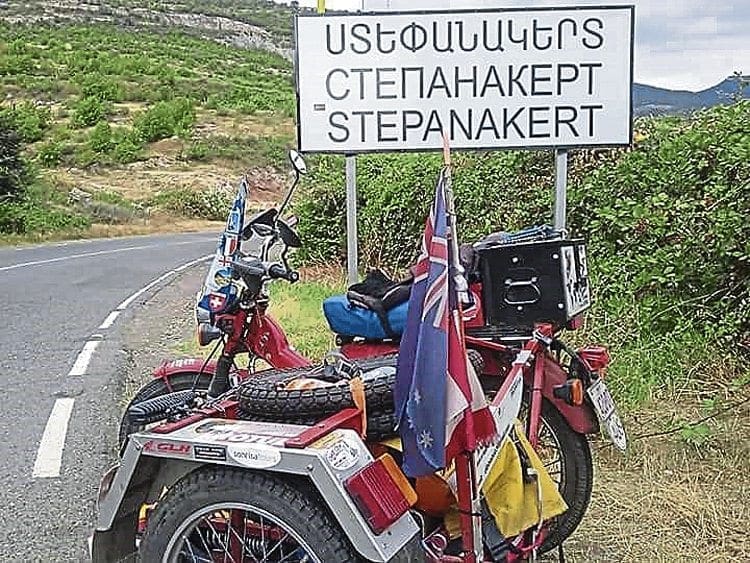 It is used all over the planet as basic everyday transport, and in Australia and New Zealand it is the bike of choice for the postal service, a little like the General Post Office BSA Bantams of yore.
Bantams have been fitted with sidecars, as has at least one 'Postie' bike, but, unlike the Bantam outfits, this little Honda CT110 is being used for a very different purpose.
It is 'round the world' transport for one Bob Dibble. As an Australian, from Scarborough in Queensland, Bob is as familiar with the little Honda as a Briton would have been with its BSA equivalent. He is also familiar with long distance travel.
"In 1997 I used a 1967 HR Holden, that blew its gearbox in Spain, and then over 2011, '12 and '13 my wife Yan and I spent eighteen months travelling the world with a Changjiang sidecar fitted to a '95 Yamaha Diversion 900," he said.
They visited 50 countries and covered an impressive 65,000km (40,600 miles). "It's not official but Guinness Records tell me it was the longest continuous sidecar journey," Bob said.
Article continues below...
Advert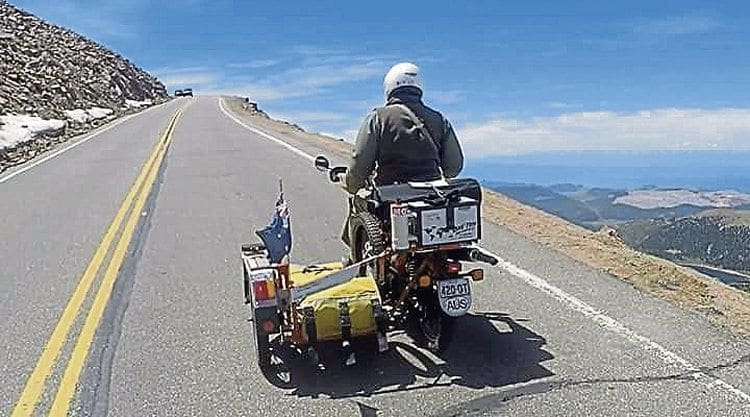 He also thinks that, at 65, he was the oldest person to take a sidecar round the world. This time he's going to break his own age record – at 71 he's doing what most of us would think we are too old to consider.
Read more and view more images in the October 2018 issue of OBM – on sale now!
---
Advert

Enjoy more Old Bike Mart reading in the monthly paper. Click here to subscribe.
---