Just a day after last month's issue of OBM was printed, we heard that Alpha Bearings had been closed, after the sad loss of Max Nightingale in June – since he was sole director of Alpha Bearings, the company also died with him.
So, while we wanted to run an obituary, both for Max and the company, we soon realised there was a bigger story to tell, not only of Alpha Bearings, but also of the race bike developments made within the company.
As so many firms did, Alpha Bearings came into being in 1946, making hard-to-source parts for the engineering industry that was coming out of the tough times encountered during conflict.
Frank and Norman Cutler had been tool makers for Birmingham Tool & Gauge by day, and working at Len Vale-Onslow's bike shop at night, refurbishing bikes that were required for the war effort, and making any parts required themselves.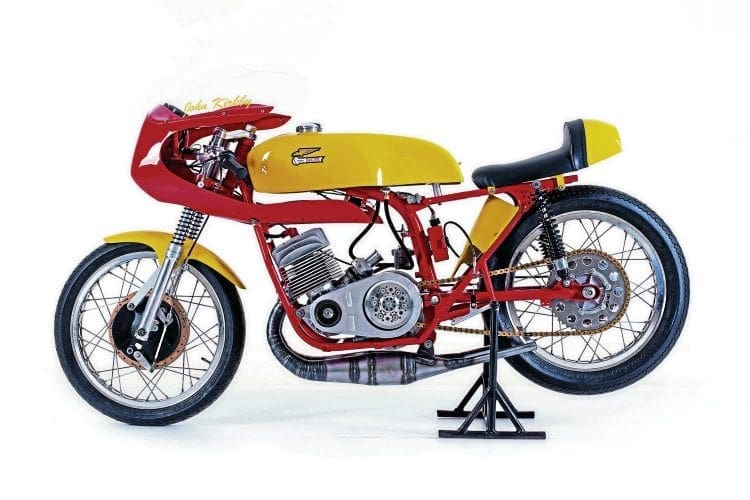 Postwar, the Cutlers continued to make parts, as Alpha Bearings, initially in a shed, and then setting up shop in a unit in Oldbury and making anything that was required – bearings, rods, valves, big ends, guides, liners etc.
These weren't just aftermarket parts though, as they supplied components for the likes of Velocette and Douglas, among others. They continued to expand and required larger premises, so they bought Price's Bakery in Netherton, converted the baking area to heat treatment, the stables/garage to machining and grinding, and the house to an office.
Expanding business
Norman preferred to design and make specialist tooling, while Frank was production management and product design, but neither liked paperwork, so Norman's brother–in-law, Harry Nightingale, a former maths teacher, came in to help.
Alpha soon expanded into making components to service the motorcycle trade, specialising in the supply of main and big-end bearings, connecting rods, valves, guides and even control cables.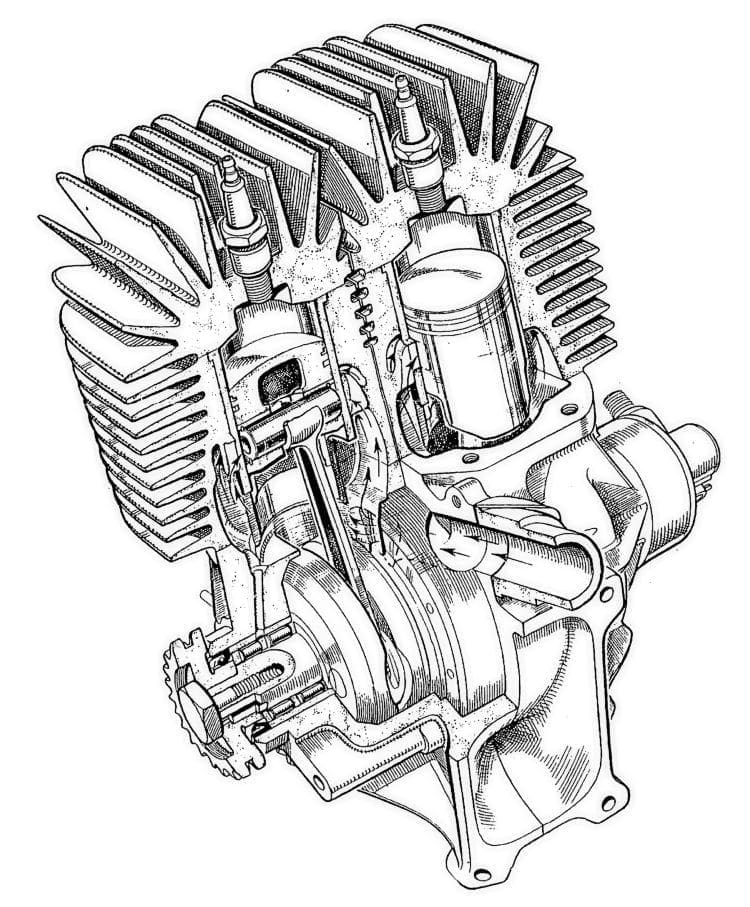 When the Villiers 9E was launched in 1955, it swiftly became popular as a competition engine, with subsequent demand for aftermarket components, and Alpha leapt to the fore.
Frank Cutler, then the managing director, created a full circle crank for the 9E, increasing the size of the crank pin, making connecting rods to suit and improving the bearings too, resulting in a much more rigid crank assembly that suited not only the higher revs of sporting machinery, but also the high performance alloy cylinders of the time, and their subsequent conversion to a full fat 250cc capacity.
Aside from being stronger, the full circle crank increased the primary compression ratio and aided cylinder filling.
Read more and view more images in the November 2018 issue of OBM – on sale now!