Steve Cooper looks at an intermediary Yamaha model that cemented their fine 2T reputation.
The earliest YDS1 had been based around the German Adler MD250, and the subsequent YDS2 embraced a raft of oversights, omissions and lessons learnt from that first machine.
Persevering with the basic design, the next in the series, the YDS3, found critical acclaim around the world and was one of the mid-1960s machines that cemented Yamaha's position as a key player, especially with the introduction of Autolube lubrication.
Skipping a Mk 4 model due to superstitions around the number, the next bike in the series would be the YDS5 and here Yamaha took a strange decision.
The all-new 350cc YR1 of 1967 utilised horizontally split crankcases which simplified assembly, reduced production time and saved money, so a 250cc version would have been a natural choice, but no. Yamaha chose to carry on with the vertically split engine layout that had served them well for many years, but the new motor wasn't a simple upgrade of the outgoing YDS3.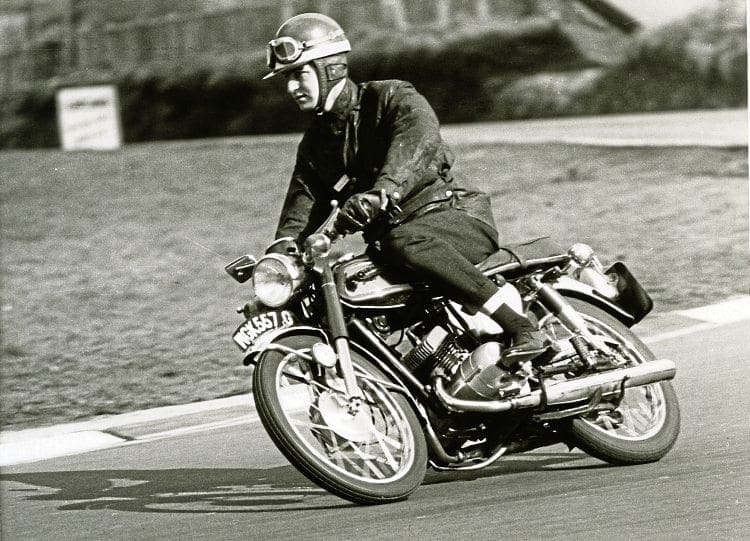 Even if a small-bore version of the YR1 350 would have been logical, Yamaha chose to substantially revise the older YDS3 design.
After almost a decade the clutch was relocated from the left-hand end of the crankshaft, where it had operated at engine speed, and moved to the main shaft of the gearbox.
This move alone took the YDS5 variant much closer in layout to its big brother 350 and also significantly reduced engine vibration.
However, the method of gear selection still remained firmly rooted in the late 1950s, retaining the complicated shift mechanism with its plethora of rods, springs and clips.
In retrospect, it was almost as if Yamaha was hedging its bets and genuinely not sure which engine layout was really the best.
Read more and view more images in the March 2019 issue of OBM – on sale now!