Following on from the December OBM cover photo showing Charlie Bruce on his Velocette at Scarborough in September 1959, and the subsequent letter from Brian Moorcroft, Ben Waters provides us with some more information on this most interesting rider, his machines and the part he played in the Scottish motorcycle racing scene.
Charlie Bruce was a stalwart of the Scottish 250cc racing class, and was also one of the most influential of people to be found within the race paddock during the period 1947 to 1962.
He was a great friend of both Joe Potts and Bob McIntyre and was, to all purposes, the founder and key player within the 'Bellshill Beehive'. This was a group of like-minded motorcycle racing enthusiasts based at Joe Potts funeral parlour on North Road, Bellshill, Glasgow.
The exploits of Bob McIntyre, Alistair King, Jimmy Buchan and this group are legendary, but it is fair to say that it is unlikely that any of this would have happened without Charlie Bruce.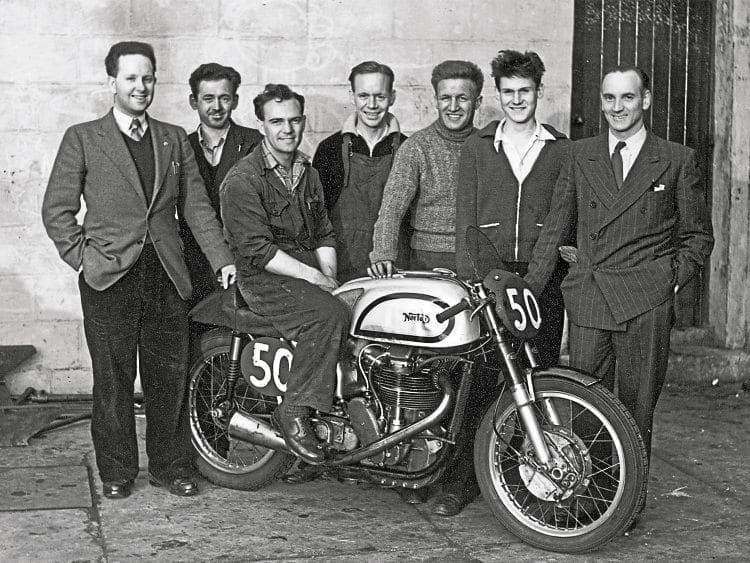 Charlie was from Motherwell and raced motorcycles both pre and post WW2. World War Two had been a very tough time for Charlie, being a member of the Seaforth Highlanders and fighting in the Far East.
He was captured by the Japanese after the fall of Singapore and set to work as a prisoner-of-war on the Burma, or 'Death Railway', helping to build the notorious bridge over the River Kwai.
He received terrible treatment, and it was only his dream of racing motorcycles again that helped him survive the ordeal. He even produced a drawing of his racing machine using charcoal to maintain his interest and sanity.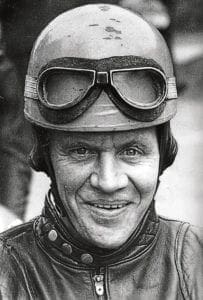 Following WW2 he returned to Motherwell and worked as a clerk for the council.
He was a very bright individual with a flair for mathematics and, unusually for the time, obtained four GCE A-levels.
This would hold him in great stead when it came to designing and providing the co-ordinates that would be used by Joe Potts when making his special cams for the Potts Manx.
Charlie is generally associated with Velocettes. His three racing machines are detailed here and in Part 2, but he also raced some other machines early in his career, including a 350cc Royal Enfield and an AJS in the Junior Clubman's TT.
Read more and view more images in the March 2019 issue of OBM – on sale now!


---
Advert

Enjoy more Old Bike Mart reading in the monthly paper. Click here to subscribe.
---