Pete Kelly forages through the Mortons Motorcycle Archive for comparison tests between two amazingly close-matched 500cc British pushrod sporting singles – the BSA Gold Star and Velocette Venom Thruxton.
When comparing two of Britain's best-loved 500cc overhead-valve sports singles – the BSA Gold Star and the Velocette Venom Thruxton – I'm hesitant to use the word 'iconic' because, for me, this irritating cliché is bandied about so wantonly nowadays that it has lost virtually all true meaning.
Both machines, with their long development histories and almost identical performances, have certainly reached stratospheric heights of legend and, nowadays, the stratospheric prices to go with it, but how did the weekly motorcycling magazines actually see them in their day?
It's a comparison between 'twitter' (not the kind that President Trump so frequently uses) and 'thump' so far as their respective exhaust notes are concerned, so let's start with the 'twittering' B32 499cc Beeza which the June 23, 1955 issue of Motor Cycling described as 'A Specialist Machine for the Clubman'.
The long list of road racing legends who scored their first successes on 'Goldies' includes Derek Minter, Bob McIntyre and Phil Read, and the 'Green 'Un's' road test report that followed the machine's use as a staff bike at that year's TT acknowledged the fact that, at heart, the BSA Gold Star was a thinly disguised racing machine.
"As anyone who witnessed either of the clubmen's races will know," wrote the lucky scribe, "the efficiency of the silencer left a certain amount to be desired if the full performance of the engine was being used.
This last point apart, however, it was difficult to find any criticism of the machine when used for the job for which it was intended – clubmen's racing and fast open-road touring – although the upswept handlebar is to be preferred for the latter pastime."
Motor Cycling had so enjoyed its use of a 350cc Gold Star just before the previous year's TT that it had immediately started negotiations with the Small Heath concern to borrow a full 499cc version for 1955.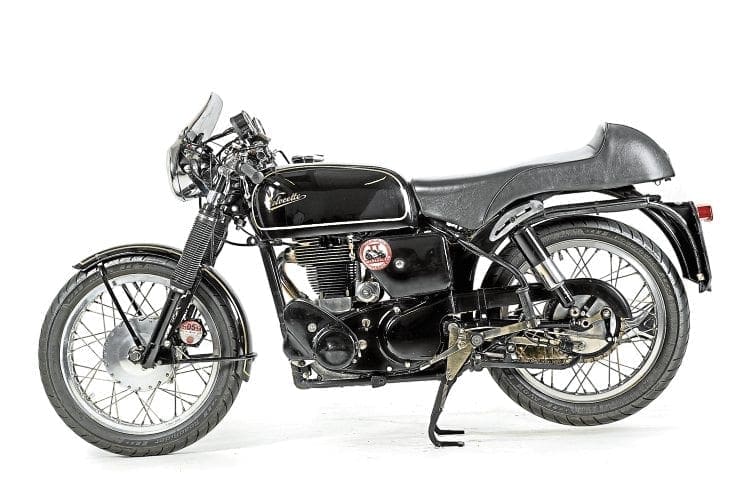 The 'bigger banger' that hadn't been tested previously by any journal was duly collected from BSA's London depot in Tottenham Court Road a few days before the start of practising on the Isle of Man.
As BSA had known all about its use as a reporting machine, it had already been fitted with upswept bars along with footrests in the orthodox position.
Read more and view more images in the June 2019 issue of OBM – on sale now!