With production covering no less than seven years, Phil Hannam takes a closer look at how the Norton Model 7 changed in that period, and why.
The Norton Model 7 first appeared in public at the Earl's Court Show, London, in November 1948. Factory records suggest that 19618 was the bike on the Norton display stand and, in a break with tradition, parts of it were finished in what was described as a blue/grey metallic colour.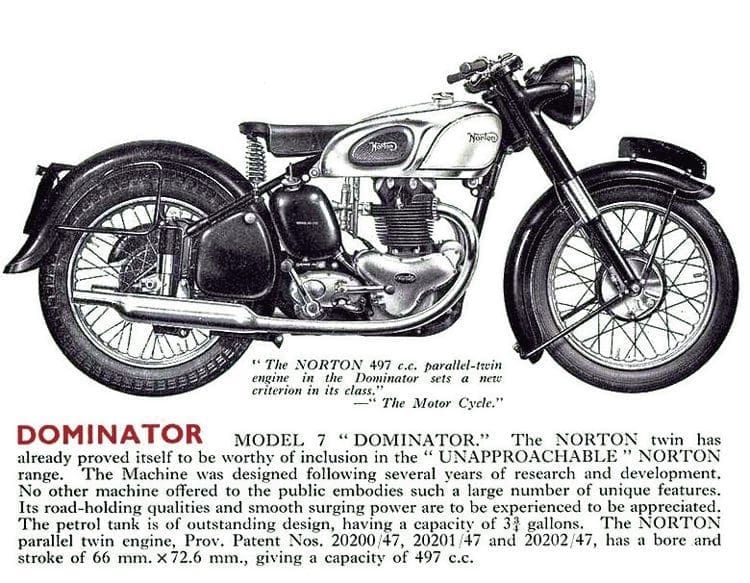 The first generation of this machine was designed by Bert Hopwood and had some unusual features, several of which later caused problems in terms of reliability and servicing.
However, the general design was very good and, over the next three decades, the engine grew in size, performance and reputation. The Hopwood Model 7, known as the Dominator, had its engine housed in what was basically a modified ES2 Plunger frame.
To save further costs, it shared a good many other parts with other Norton models then on the market. The front forks were the Roadholder type, but with the mudguard bolted to the upper section.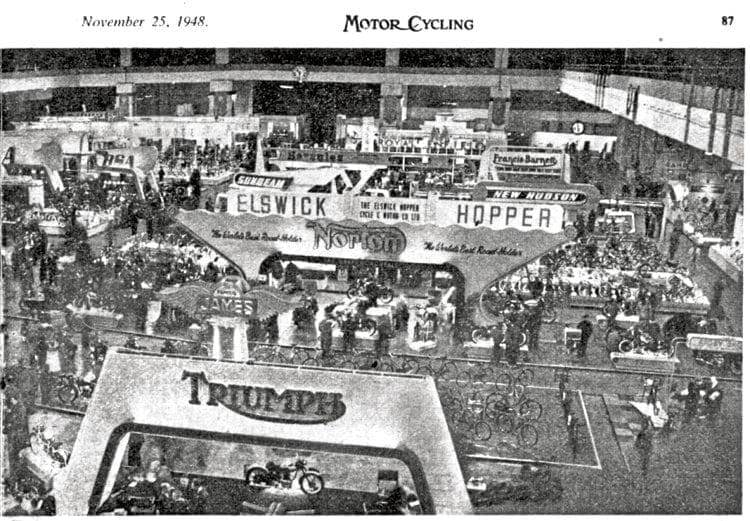 The front wheel was initially 21" in diameter and the back a 19" item, both using 7" brake drums with brake plates made out of steel pressings.
The performance of the front brake drew criticism from riders for several years until an alloy version was introduced, followed later still by an 8" drum and plate which was far more effective.
Besides the novelty of being powered by a new vertical twin cylinder motor, the bike also had a new gearbox, which acquired the title of 'laid down' or sometimes 'laydown' to distinguish it from the taller-looking, 'upright' gearboxes previously used on the post-war singles.
Though the gearbox name was different, most of the internals were familiar items, proven over many years. Some parts even dated back to the 1930s and beyond Sturmey-Archer gearboxes.
This photograph shows the Model 7 as built and displayed at the Earl's Court Show. It is quite rare in that it shows the 500cc engine wearing the original Mk 1 cylinder head.
Most publicity photographs of the Model 7, from that date on, show only machines wearing the later cylinder heads with a separate inlet manifold. Of interest, a 1/7th scale model was constructed of the first bike produced.
This was presented to Gilbert Smith, the then managing director, and has been kept by his family descendants ever since.
Read more and view more images in the June 2019 issue of Old Bike Mart – on sale now!
---
Advert

Enjoy more Old Bike Mart reading in the monthly paper. Click here to subscribe.
---