With the excesses of the season behind us, and the January sales well under way, we thought it might be a good time for a little light-hearted entertainment with a new year quiz. Collated by Mick Payne, it's a sort of sidecar-focused 'Mustymind'.
There are no prizes, just a few sidecar-oriented questions to test your knowledge of the subject. I'm sure some may find it very easy, although I hope it will test many.
I've compiled it without using the internet, just using it to confirm a few points and really hope it will be completed sans computer.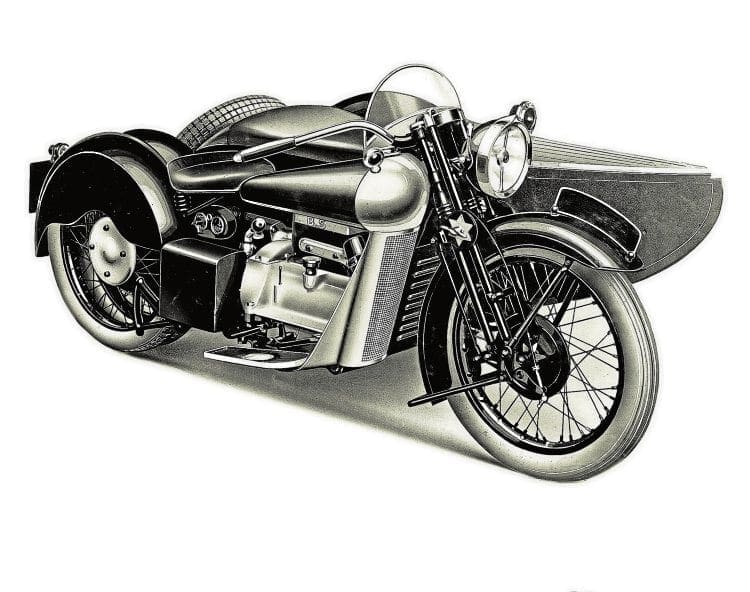 Answers in the January edition of OBM – on sale now!
What famous manufacturer was responsible for the Gloria model sidecar?
Designed primarily as a luxury sidecar hauler, whose machine featured an Austin 7 engine and gearbox with twin rear wheels? (see pic 1)
Who are the two famous characters in pic 2? One is a co-driver.
Fred Watson founded what company in 1912?
Watsonian's popular Meteor model was based on what Second World War item? (see pic 3)
What year was the first Sidecar TT? (see pic 4)
When and where was the first sidecar designed?
Initially Clyno sidecar outfits were fitted with Vickers machine guns in the First World War. What was the military unit called?
From what country do Dusting sidecars come from?
What prestigious car manufacturer started out building sidecars?
A Sidecar is also a popular cocktail. What are the ingredients?
Who set a Sidecar World Land Speed Record in 1972 with a Triumph Trident?
What was often credited with the demise of the motorcycle combination?
Watsonian lost an important contract in 1981 that caused their contraction. What were they making?
Who make the Sidecar Triple Duty?
The Birchall Brothers set a new lap speed at this year's TT. Was it sub-18, sub-19 or sub-20 minutes?
First used in 1919 with Chater Lee, Triumph and BSA motorcycles, whose Road Service Outfits patrolled the roads?
TV episode 'Not Yet, He Ain't' in 1966 saw a Harley outfit ridden by which hero?
What was the ambitious Canterbury Belle?
During 1934/35 Theresa Wallach (pic 5) and Florence Blenkiron rode a Panther and sidecar from London to where? The first ladies in the world to do so.
Bonus question, why do you ride one?
---
Advert

Enjoy more Old Bike Mart reading in the monthly paper. Click here to subscribe.
---