The West Midlands has been a hive of engineering knowledge since Ironbridge gained its apocryphal river crossing. Dave Manning takes a trip west of Birmingham to discover that some things really haven't changed.
While the recent years have seen a reduction in heavy industry throughout the UK, the West Midlands still has a hugely diverse selection of engineering companies and processes in operation.
And there's even reports of local schools buying new machinery and re-installing workshops to allow students to get 'hands on' with proper machining, and not just learning to programme computer designs.
With this in mind – plus the lingering thought of the motorcycle factories that once existed in the area – then the West Midlands is perhaps the ideal location in which to produce, design, replicate and modify classic motorcycle components, a consideration that Chris Davies, of Meriden Off Road, is very much aware!
Like many of us, Chris has a great deal of affection for the sort of bikes that he first started riding. In his case, the Triumph Tiger Cub was the prime field bike when he was growing up – it was the sort of bike that formed the love of bikes and biking that so many of us have, whether it be Cub, Bantam, Honda step-thru or Yamaha Fizzie.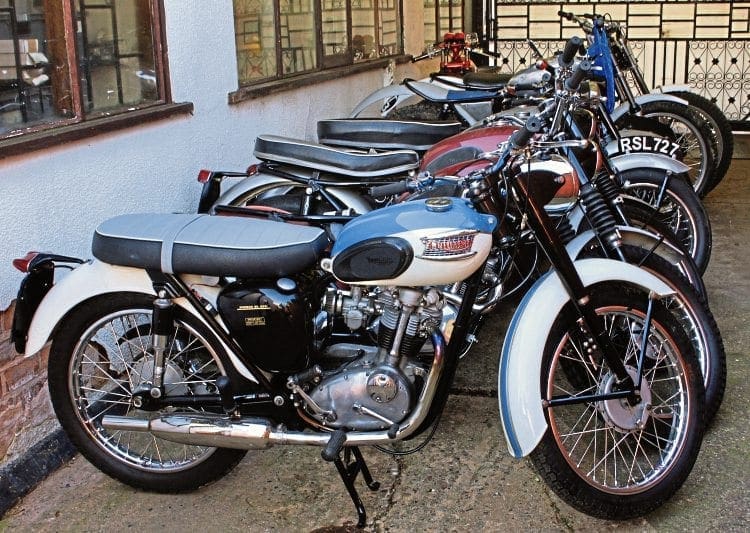 There's a reason why all of those bikes have become so very popular over the last few years, and why each of them also has a very impressive aftermarket parts base! And, thanks to the time spent blasting around local fields as a kid, it's the Tiger Cub that has formed the basis for Chris's own business, Meriden Off Road!
The Tiger Cub reached the market in 1954, following Triumph's smaller-capacity Terrier of 149cc, that'd been launched two years earlier.
The single cylinder 200cc Cub was produced until '69, so there are a fair few of them around – as an example, 13,000 Tiger Cubs were built in 1960 alone – and a surprising number of them are still used in motorsport, even today! Consequently, the business isn't all about refurbishing bikes back to the original specification – although this is still very much in vogue – thanks to the number of Tiger Cubs that have been converted to trials specification.
And even though the value of standard Cubs is continually rising – much like the value of any other classic bike, in fact – there are still people who are taking a standard machine and converting it for trials use.
Read more and view more images in the January 2019 issue of OBM – on sale now!