In the motorcycle world there are any number of reasons to create a special with components from various sources.
These reasons range from 'couldn't afford a catalogued machine' to 'the standard offerings weren't right' and often include 'had a load of bits' and 'sheer bloody mindedness' to give just four examples.
Some such specials, or 'Bitzas', are more common in one sphere of the sporting world than others, for instance the combination of Triumph engine in a Norton frame is evocative of the café racer scene, but slipping a Triumph engine into a BSA frame is much more common in the scrambles world. The resulting TriBSA was arguably a better clubman machine than the BSA Gold Star which often donated the rolling chassis.
Now, before the Gold Star Owner Club gangs up on me, I have to say the Goldie is a superb machine but, in order for it to produce the best it can do, a comprehensive maintenance schedule has to be followed, as it is pretty much a race engine.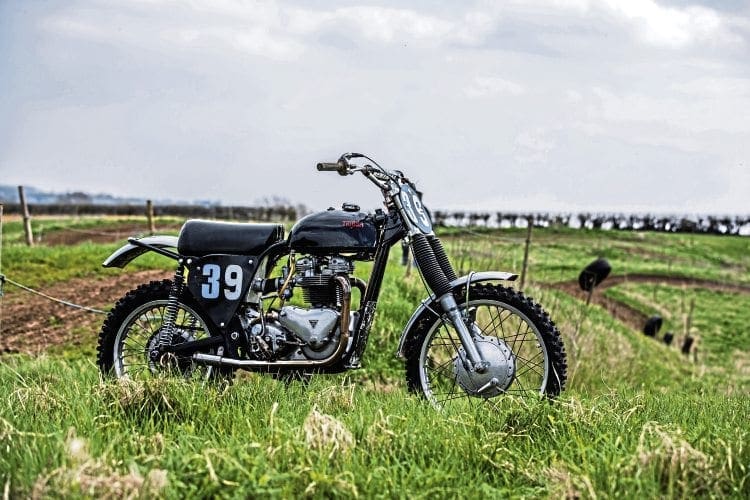 The problem was that not all club level riders could afford the maintenance and parts which had to be replaced or rebuilt after a certain number of hours. There was a tendency to think 'okay, we'll get another meeting out of it…' and all of a sudden there's an engine-shaped hole where the engine used to be.
Luckily Triumph's versatile twin engine was relatively cheap and much more easily maintained by the enthusiast watching the pennies, and it wasn't difficult to fit into the BSA frame.
Those who had the Gold Star chassis got quite a high spec but there was no real need to go that far as even the B31/B33 and the later swinging arm A7/A10 chassis was an all welded one to the same dimensions as the Goldie.
Okay, so it had a few more brackets and whatnot, but hacksaws and files sorted that out and the twin frame didn't have the oil pump kink in the lower frame rail but with a Triumph engine it didn't need it.
Read more and view more images in the February 2019 issue of OBM – on sale now!