While taking part in a French motorcycling event, Ian Kerr stumbles across a charming motorcycle museum in the historic town of Entrevaux.
The annual five-day Drailles event, run by the Moto Club Senas Durance that's based in the town of the same name in Provence in the South of France, celebrated its seventh birthday this year with a run based in Annot, just above Nice, in June.
Each day the 200km routes explored some of the stunning scenery, including a trip up the infamous Col de la Bonette, the highest paved route in the Alps, which took riders well up into the snow line despite searing heat melting the tar on other roads.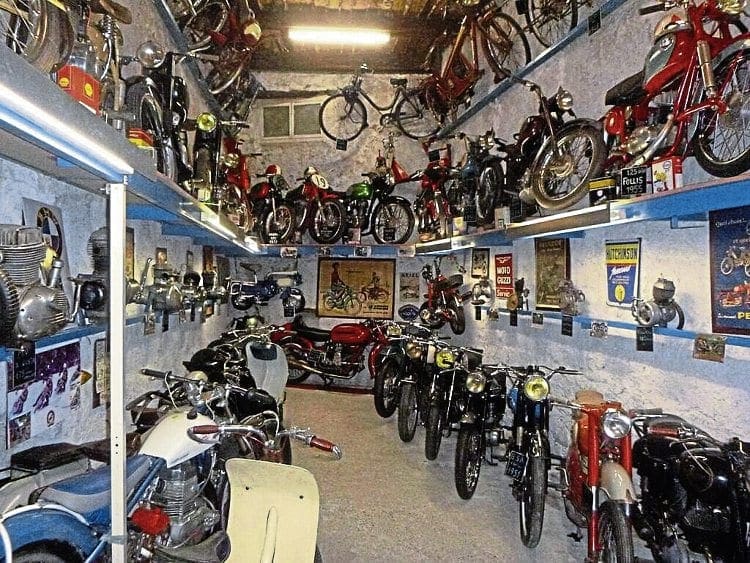 On the final day, riders tackled the equally-spectacular Verdon Gorge, a real motorcycling road, but on an almost daily basis the runs started by leaving Annot and heading out through Entrevaux, a commune and former episcopal state in France's Alpes-de-Haute Provence department.
Drawbridge entrance
The town is on both sides of the road that runs from Annot to Puget-Theniers, which then eventually winds its way down the valley following the river Var to Nice.
On one side is a fairly modern set of buildings, including hotels and cafes, but on the other sits a medieval city overlooked by the towering citadel built by Vauban in the 1690s – especially interesting as the entrance to the labyrinth of narrow streets and quaint dwellings formed by massively thick stone walls is by a drawbridge!
Once inside, you see signs to the 'Musee de la Moto Entrevaux' with a small image of a motorcycle just in case you need help in understanding French.
Following these signs, you eventually come across what appears to be a doorway to one of the many houses, and you are greeted by either Michel Lucani or his son Franck, sitting at the doorway of an Aladdin's cave of motorcycle history. It's open from 10am until noon, and then from 2-6pm, and entry is free, although donations are welcomed.
Read more and view more images in the August 2018 issue of OBM – on sale now!