Although the hallowed BSA and Triumph Group was entering its final years when the then-sensational 740cc triples were launched in 1968, in no time at all they were howling around the race tracks, including the Isle of Man's Mountain Circuit, to winning effect.
The legacy of high-performance three-cylinder engines lives on in today's Triumph Hinckley organisation, which in 2019 will be providing all the engines for Moto2, so that even today you cannot mention the word 'triple' without the name 'Triumph' cropping up instantaneously.
Fifty years ago this year, Motor Cycle chose Bob Currie (whose ability to describe the complete workings of motorcycle engines in layman's terms was legendary) to tell about the newcomers in a special supplement in the September 25 issue, and Old Bike Mart is proud to repeat his words in this feature from the Mortons Archive.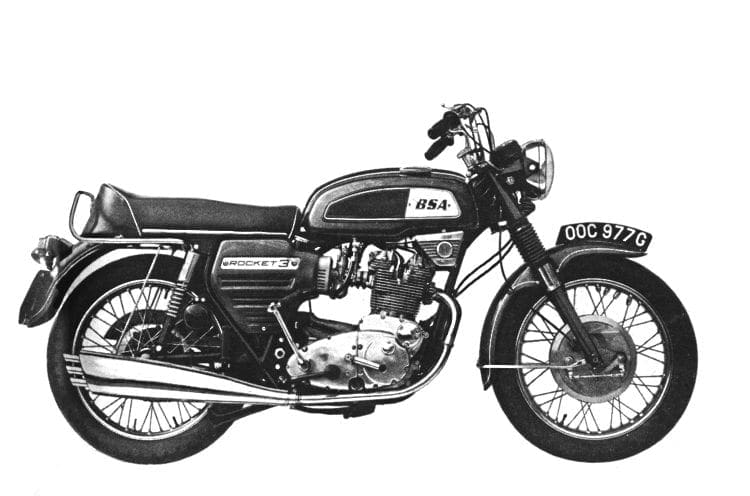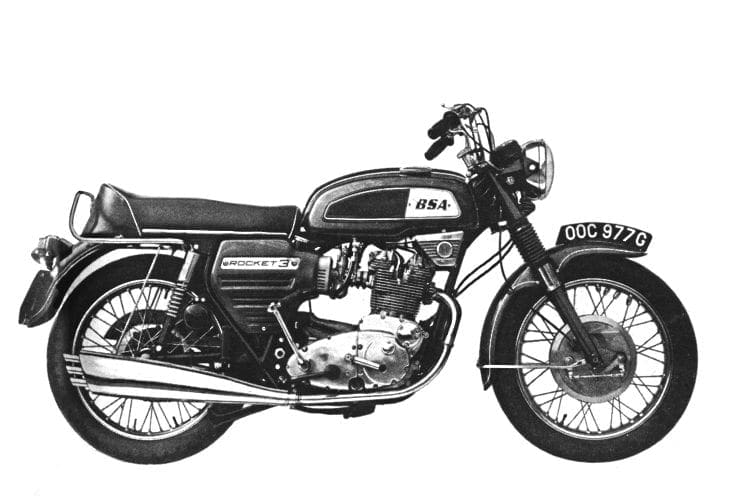 RUMOURS and counter-rumours there may have been, but now all doubt is swept away. The magnificent BSA and Triumph 740cc three-cylinder roadsters are in production.
Both, designated the BSA Rocket 3 and the Triumph Trident respectively, are essentially export jobs, and output for many months ahead is already committed by advance orders from abroad. A token delivery may be made to British dealers next spring (possibly coincidental with the Brighton Show) but ample supplies for the home market cannot be available till later than that.
Though the two versions differ in general styling and in frame layout and engine disposition, they are mechanically alike and employ the same basic 740cc, across-the-frame power unit. Claimed output is a colossal 58bhp at 7250rpm.
Principal distinguishing feature is that the BSA A75 Rocket 3 uses a Spitfire-type duplex frame in which the engine has a noticeable forward inclination, while the Triumph T150 Trident mounts the engine vertically in a single-down-tube frame belonging to the Trophy-Bonneville family.
Further BSA influence is evident in the engine side covers, humpback seat and front mudguard of the Rocket 3. Rear-damper springs are exposed and chromium plated, and the panels which enshroud the oil tank and toolbox, and extend forward to envelop the triple air-filter unit, differ in shape from those of the Triumph version. Overall finish is carmine red, with white lining on the tank and mudguards.
The Trident has the typically Triumph cross-ribbed dual seat, side-hinged to provide access to the battery and oil-tank filler. Gearbox and timing-side cover castings follow the Meriden tradition, as also does the blade-pattern front mudguard braced by tubular stays. Finish is aquamarine.
Read more in February's issue of OBM – on sale now!