Now living in Canada, Old Bike Mart reader Ralph Ridley recalls his baptism by fire in the Motor Cycle Club's 1964 Land's End Trial – an experience that set him firmly on to a lifetime of motorcycling.
It might seem hard to believe, but with a bit of spit and polish the bike shown in the photo must be worth several thousand dollars at today's crazy prices. It cost me £6 in 1964, and I think I sold it a couple of years later for eight quid. If only!
The note on the back of the picture shows that it was taken at Blue Hills, one of the sections in the Motor Cycle Club's Land's End Trial. I think the photographer must have been after one of those 'human interest' photos, and couldn't believe his eyes to see such a battered-looking machine still being ridden!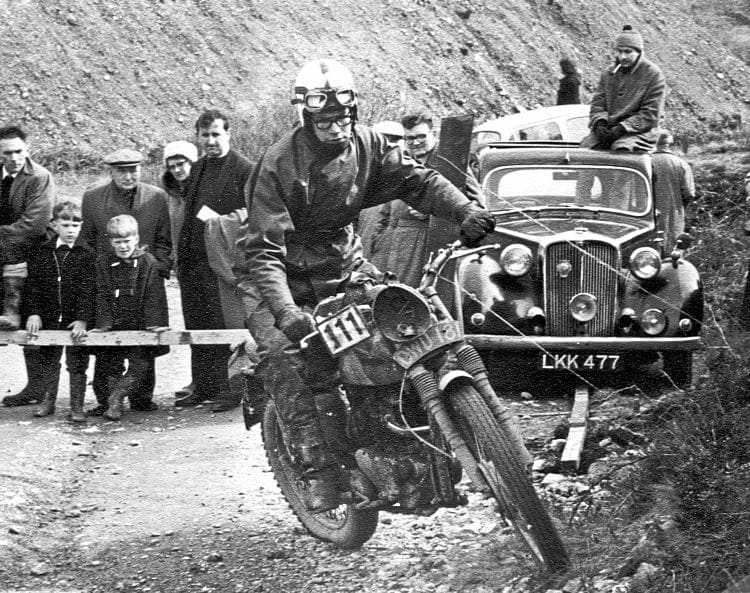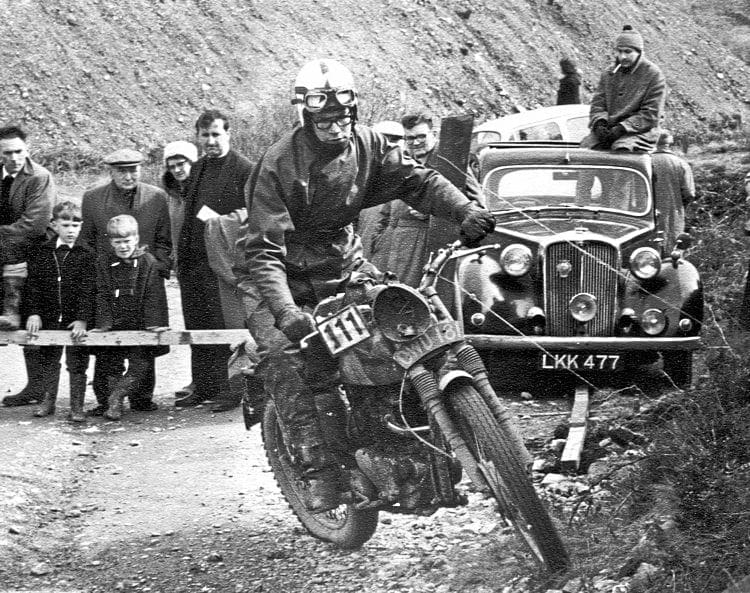 Established in 1901, the MCC is one of the oldest motor sport clubs in the UK, and holds three long-distance road-based trials each year. These were grandfathered by the RAC as not needing application approval at a time when the government was restricting use of public roads for competition events in the UK.
The three trials are the Exeter (in January), the Land's End (held at Easter) and the Edinburgh (which actually takes place in Derbyshire) in October, and all are open to motorcycles, motorcycle combinations, three-wheelers and cars.
From the records I have, most of the motorcycles in the 1964 Land's End were basically road bikes with knobbly tyres. There were few actual 'off road' bikes and no non-British makes. Class awards are given for first, second and third, and if a contestant gains a first at each of the three trials, he or she is eligible for a special 'Triple' award, which is a miniature of one of the old British road signs with arms pointing to each of the three destinations – a lovely thing.
There were 268 Land's End entries in 1964, and 84 of these were solos.
Article continues below...
Advert
I rode the Land's End that year on the indefatigable TR5 Triumph Trophy shown in the photo that has me reaching for my toolbox any time I look at it! The trial was an overnighter, travelling to the trials sections themselves in the dark, followed by the 'rough stuff' proper in the morning, and eventually finishing at Newquay, on the north coast of Cornwall.
Read more in March's issue of OBM – on sale now!
---
Advert

Enjoy more Old Bike Mart reading in the monthly paper. Click here to subscribe.
---