'Moto Club Indianos' has elevated the annual 'Colombres' event – or 'Rally International Motos Clasicas' to be correct – into two weeks of classic motorcycling on 'real' motorcycle roads in northern Spain. The early October event is split into two, with the 'Tour of Northern Spain' taking up the first week and, as Ian Kerr discovers, it really does have something for everyone and is now backed by the FIM, the sport's governing body, as well as the Austrian Motorcycle Federation.
\There's no boring town riding here, as the coastal base allows riders to get straight out on to the best roads in Asturias and the Picos De Europa. Being at the end of their tourist season the roads are deserted, apart from fellow riders all enjoying a little autumn sun.
Thanks to the self-guided aspect with excellent route sheets, backed up with arrows at strategic points, not to mention a back-up van following at a discreet distance, riders can choose their own riding pace.
The 'Tour' turned three this year and gave riders another chance to see the stunning and quite different scenery further south. The accommodation was once again at the Parador de Corias (originally a monastery) located in Cangas del Narcia which is below Oviedo and this part is run on a full board basis.
The 'normal' rally turned eight and as ever, riders sign up for the various hotels around Colombres on a B&B basis, leaving them free to choose where to eat each night.
Another option is the 300-mile event on the Friday prior to the hill-climb and autojumble on the Saturday followed up with a classic motocross on the final Sunday.
The one-day, 300-mile event is not a race; in fact it is based on a 30mph average, with secret checks to prevent you speeding or course cutting, and is now an established part of the main event.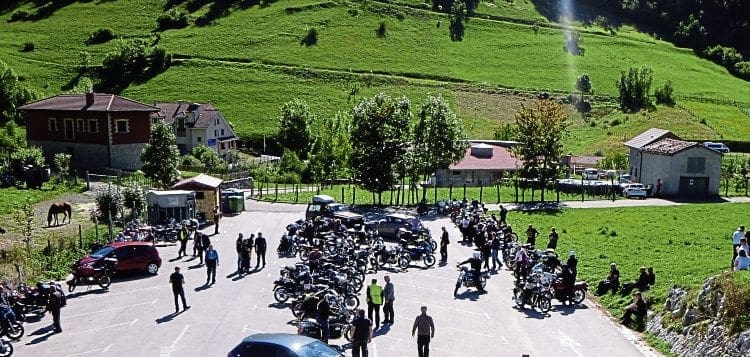 It does not sound a lot, but when you have just 10 hours to average the 30mph needed and it is on twisty, sinuous, Spanish mountain roads, believe me it is a real challenge, especially on a bike fast approaching its 60th birthday.
Thankfully, my Matchless made it without missing a beat, earning me a nice souvenir to go with the rally plaque and T-shirt that all entrants get.
While the prime reason for going is the riding, it is also about seeing old friends and making new ones. The best place to do this is 'La Para' which is now the hub of the event, which provides a free drink at the end of each day's ride and is just a great place to chill out and meet up with fellow enthusiasts!
On the subject of food, you certainly will not go hungry on the event, and bear in mind the first week's 'Tour' event is on a full board basis, making it real value for money.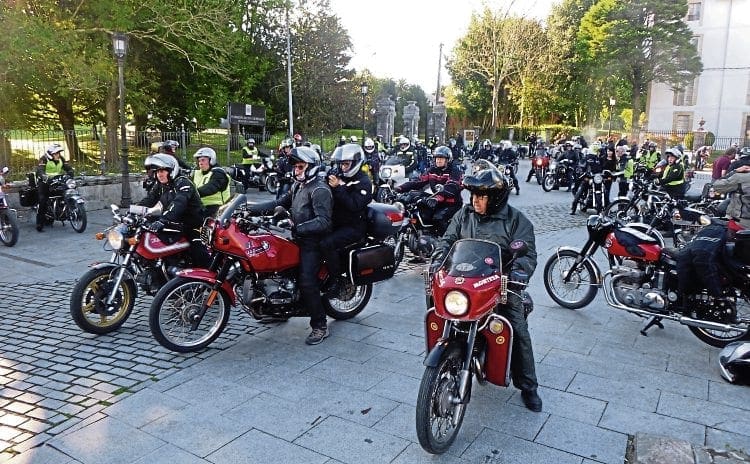 Although run one after the other, they are separate events, both benefiting from Brittany Ferries discounts, so you can do either or both if you have the time.
If this sounds like your type of event and you have a bike manufactured before 1986, I would suggest you start planning now for next year as its fame has reached global proportions, with riders now coming from Australia as well as all over Europe, so places will fill up quite quickly.
Full details can be found on the excellent club website www.motoclubindianos.com
View more images and read more News and Features in the January 2020 issue of Old Bike Mart – on sale now!