I was delighted to see the photo and article from Arran Marshall about his Ariel 'racer'.
During the 1980s the bike was owned by a good friend of mine, Claude Mackenzie, who lived at Tornagrain, near Inverness and sadly died about 10 years ago.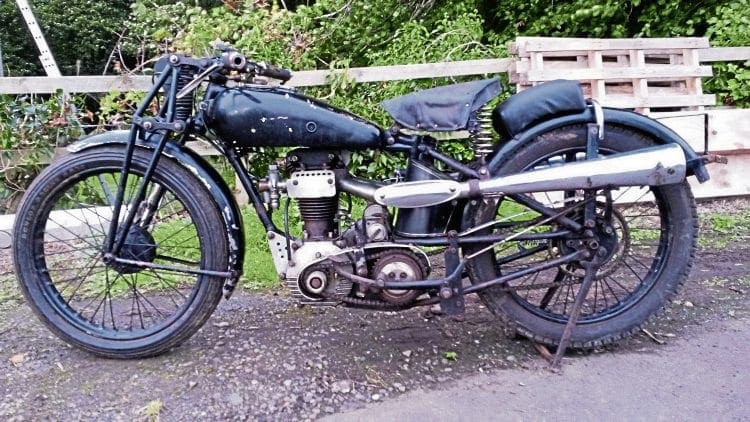 He was a brilliant self-taught engineer with a penchant for challenging conventional practices, and built a tricycle that included two wheels from a Post Office cart, and matched two Atco lawnmower engines to power his creation. Just for fun and mischief, he exhibited it at shows as a 1910 Trip.
When I asked him why he reversed the cylinder head on his Ariel, he said it was because he could then make the exhausts out of straight pipe. Knowing Claude as I did, I believed that to be the logical answer as well as the technical challenge of making it all work.
The kick-start operates on a toothed ratchet, and he used to carry the lever in his pocket between stops.
Ariel did make a Model LG Special around the turn of the 1930s, hence the letters on the timing cover.
I have included a photo of Claude on his 1943 Ariel when he became the first man to cross Loch Ness on a motorcycle in June 1988.
Alastair Alexander
VMCC Area Rep for Scotland
Read more letters, news, views and opinion in December's issue of OBM