I read the article about Andrew Powell's MZ collection (OBM February) with great interest as
I'm a fan of Eastern European two-strokes.
My first motorcycle was a DKW RT200VS that I bought from Pride & Clarke's in 1960, and I passed my test on it that summer. I sold it six years later when I moved on to cars, marriage, career-building and so on.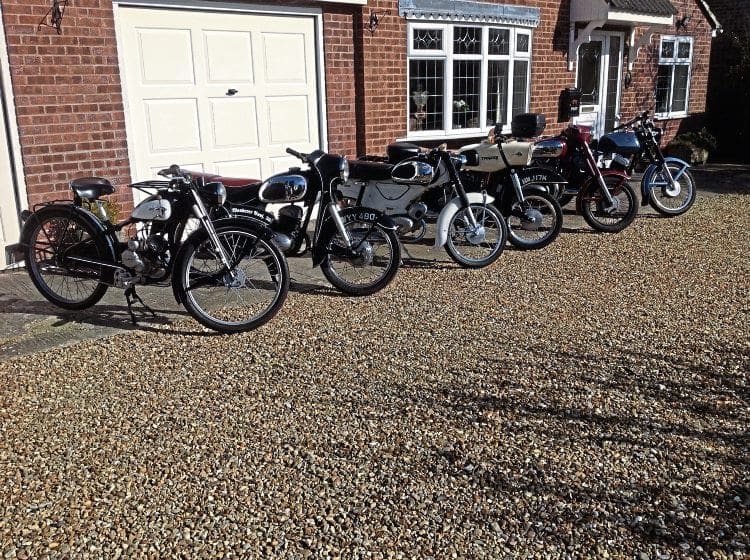 I became interested in old bikes again around the late 1970s and bought a non-running D7 BSA Bantam to refurbish. I never got round to completing the rebuild, but in the meantime got back into riding on a Matchless G2 that I bought in 1991. Trying to regain my youth, I was keen to find a DKW and eventually found my current model in 1997.
I have since delved into the marque history and found several connected makes of basic two-strokes, so I've built up a modest collection of six machines, all runners, and they arouse interest at any shows I take them to. I also enjoy rides out on the four road-legal bikes with the VMCC South Lincs & Peterborough Section.
My collection comprises a 1936 Wanderer 1SP, 1959 DKW RT200VS, 1964 ZU DKW Hummel Super, 1972 MZ ES250/2, 1975 Jawa and CZ250 Sports Twin.
They might not be 'classic', but they're all good fun.
Keep up the good work at OBM.
Bob Macdonald, Email
Read more Letters, Opinion, News and Features in the March issue of OBM – out now!