In the current issue of OBM, you have published a super first part article on Charlie Bruce and it has jolted me to put pen to paper, giving some further background to Charlie's early career in the early '50s, which is when I saw him race.
I have been in touch with one of Charlie's competitors, who is now in his late eighties and not enjoying the best of health. However, his brain is as sharp as it has always been.
The rider is Colin Campbell and I'm enclosing one or two items that tie in with Charlie, I hope you find them of interest. Colin was Scottish Speed Champion several times in the early '50s. Colin came from Edinburgh, which is where I first met him in 1952.
The machine that Colin rode was a New Imperial which he bought from Ray Petty and it was a truly beautiful machine in maroon and silver, perfect in every respect and very competitive.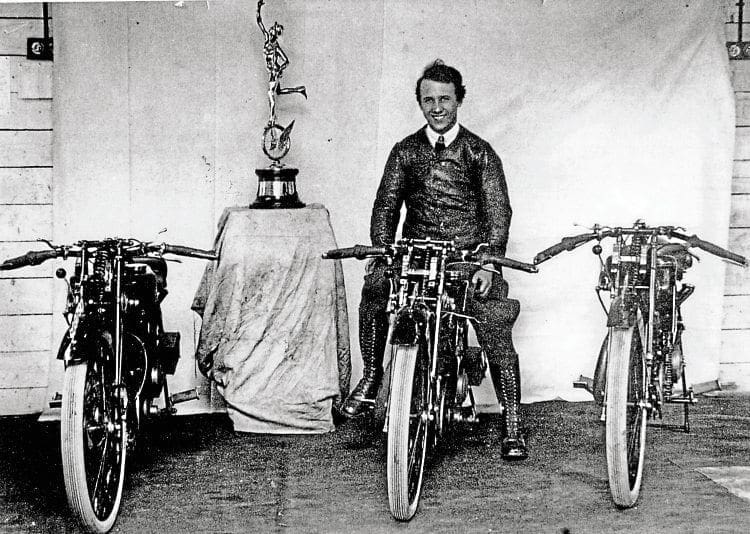 As can be seen in the photograph, there is a very strong Francis Beart influence, Ray worked with the firm for several years. Colin bought the bike from Ray in 1951 for £180, quite a lot of money in 1851.
The bike was sold to G Henderson in 1956. Best speed recorded at Charterhall in 1953 – 112mph.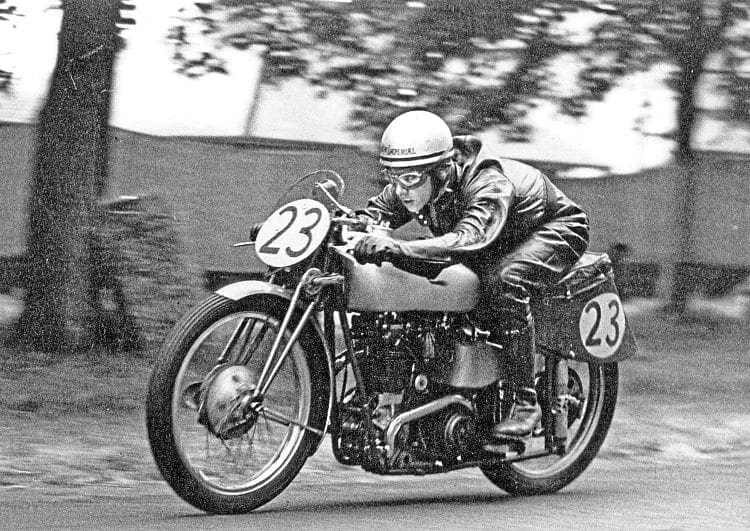 Anyway, that is the background to one of Charlie's competitors, a fine rider who gave Charlie some fine battles. A little more information to Colin's background, which is, in itself, another story.
Colin had two uncles, one of whom was Jack A Porter, who was an outstanding member of the Continental Circus in the '20s, winning several Grand Prix and IoM TTs.
He rode New Gerrard machines, which he manufactured himself. A rider almost forgotten except by people of my generation. I'm 81.
Colin Fox
Read more Letters, Opinion, Reviews, News and Features in the April 2019 issue of OBM – on sale now!